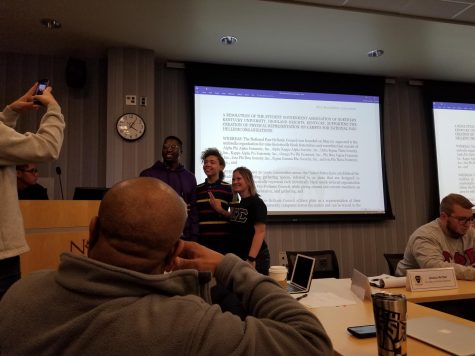 Noelle Horn, Assistant News Editor

November 6, 2019
CORRECTION, 10/6: A previous version of this story included a misquote from president Jarett Lopez. The inaccuracy has now been corrected. We regret this error.  Passing the first resolution During Monday's meeting, the first resolution of the 2019-20 legislative session was read for a second time an...
Follow us on Instagram!
This error message is only visible to WordPress admins
Warning: The account for northernermedia needs to be reconnected.
Due to Instagram platform changes on March 2, 2020, this Instagram account needs to be reconnected to allow the feed to continue updating. Reconnect on plugin Settings page
Email Updates
Enter your email address below to receive our daily email updates.