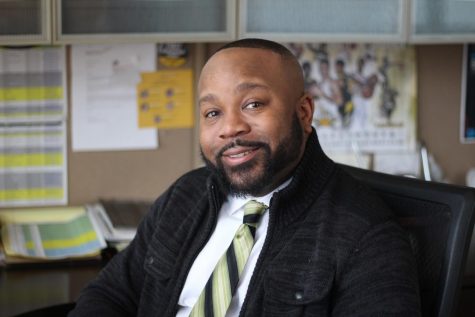 Halley Gamble, Contributor

February 6, 2019
Arnie Slaughter was recently named the recipient of the Faculty/Staff Strongest Influence Award by NKU alumni, and he's worked hard to achieve it. While winning the award was certainly not his goal when starting at NKU in 2003, his close relationships with student advocacy and engagement proved hi...
Carrie Crotzer and Abby Anstead

January 21, 2016
Joining many universities across the nation, Northern Kentucky University is in the process of developing a flexible housing model that will support all students - regardless of gender identification, biological sex or sexual orientation. The new program, led by Tyler Groll, the hall director for No...