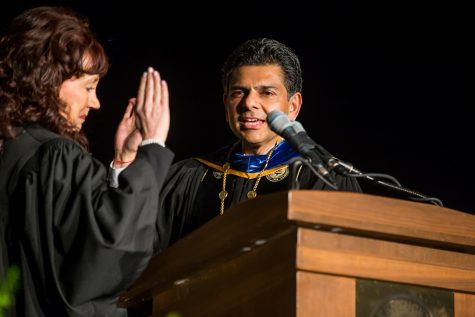 March 30, 2019

Filed under Campus Events, Featured Story, Kentucky News, News
Family, friends, colleagues and students welcomed in the sixth president of Northern Kentucky University, Dr. Ashish Vaidya on Friday during his official installation. Vaidya assumed the role as president on July 1, 2018, but was formally recognized during the installation. Vaidya thanked everyon...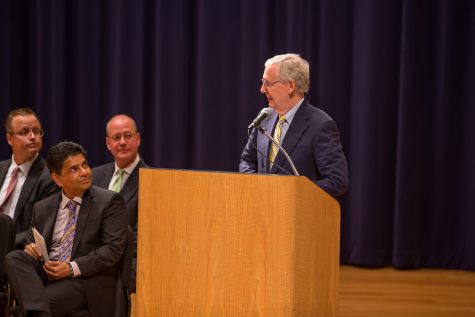 Sam Rosenstiel, Editor-in-Chief

August 27, 2018

Filed under Featured Story, Kentucky News, National News, News
Senate Majority Leader Mitch McConnell espoused President Donald Trump's pick for federal judge in Greaves Concert Hall Monday.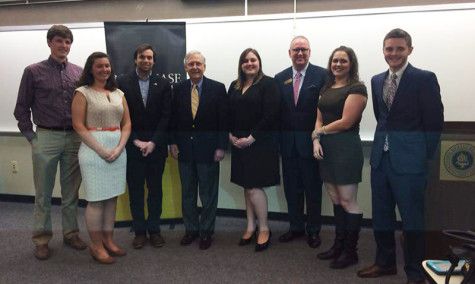 Leonard Ivey, Contributor

March 25, 2016

Filed under Campus Events, Featured Story, News
Sen. Mitch McConnell addressed his controversial move to delay the next Supreme Court nomination and also weighed in on the national opioid epidemic when he visited NKU's campus on March 24 to speak with the NKU Chase Federalist Society.With the passing of Justice Scalia, the Supreme Court has only ...