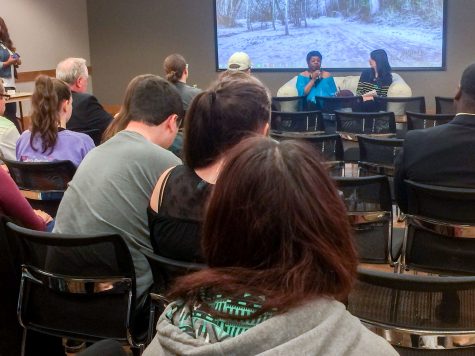 Brittney Gunter, Reporter

April 14, 2017
Students shuffled around a white leather couch and tried to find a seat in the University Center Ballroom. Names that represent survivors are written on the shiny material in purple ink.   The couch, and all that it represents, is a part of The K.A.S.S.I.E. Project. The K.A.S.S.I.E. Project helps sur...
Abby Anstead, Editor-in-Chief

October 11, 2016
She felt it like it was sitting on her chest. Suffocated by her thoughts in a room full of strangers, Jessica Ulrich stared at the microphone in front of the room. Somehow its slender stand seemed to tower over her. I need to get up and do this. Driven by the desire to share her story, the 21-year-old stood up from her seat. This is who I am. She felt her stomach turn...