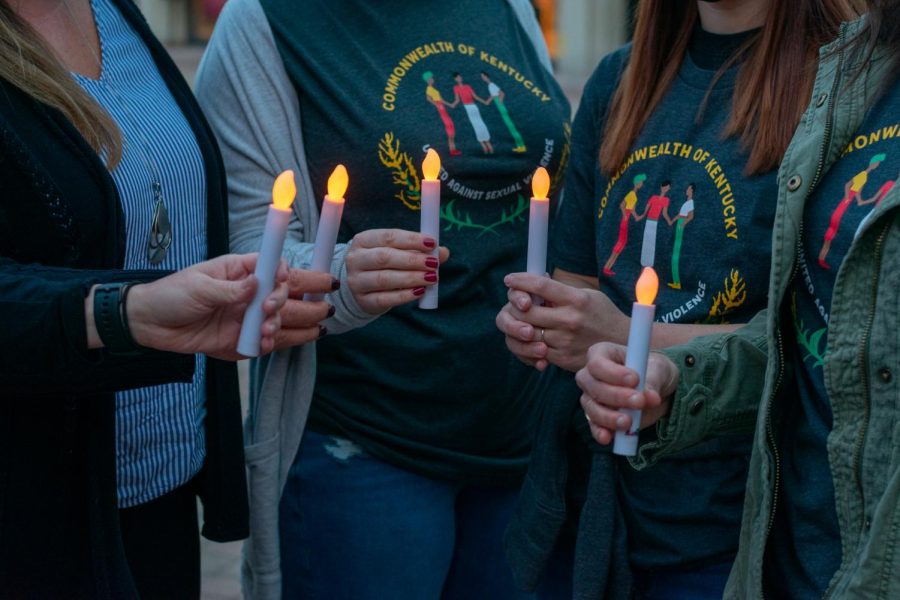 Norse Violence Prevention Center hosts 'Take Back The Night'
April 14, 2021
The Norse Violence Prevention Center (NVPC) Peer Ambassadors hosted a two-part "Take Back The Night" event Tuesday evening. About 20 people virtually attended the first part of the event that featured speaker Olivia Montgomery who serves as the equity and inclusion coordinator at the Ohio Alliance to End Sexual Violence, as well as own an equity firm, discussed the intersection between gender and racial justice, and how students have a vital role in gender and civil rights movements. 
According to Montana State University, "Take Back The Night" events have been hosted since 1877 when a women-only protest in England took place against the violence and terror that women felt as they walked the streets at night. 
During the virtual portion of the event, Montgomery presented a PowerPoint that featured books that attendees could read in relation to the topics that she was talking about such as women in slavery and sexual violence. One of the authors mentioned was Harriet Jacobs who wrote books on the topic of women of color and slavery such as "Incidents In The Life Of A Slave Girl," and "The Faces Behind The Chains." 
Montgomery also discussed the social, legal and racial structures of the early 18th century. 
"Black women were given no human or civil rights and could be raped with impunity. Black people constituted a permanent labor force through the Black woman's womb, and all of this was done within the context of the church, the operating laws of capitalism, and the violent psychological needs of white men," Montgomery said.
Montgomery said one of the key statistics she wanted the attendees to take away from the event was that 60% of Black girls will be sexually assaulted before they turn 18.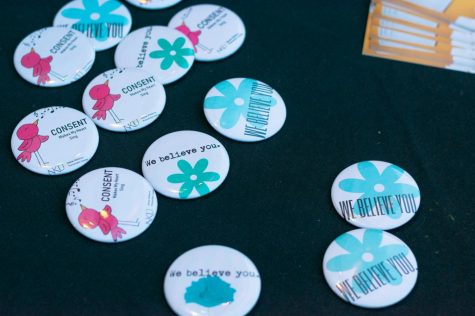 The second part of the event was held on campus at the Student Union Plaza where students walked, candles in hand, to show support for survivors and to take back their streets and feel safer. 
Samantha Murrell, a senior public relations major and president of the NVPC Peer Ambassadors, led the candlelight walk. She talked to the attendees about how she was thankful that they came out to support survivors. 
"I love this event. This is my favorite event that we do on our campus," Murrell said. "I think that it is such a wonderful showcase of the strength of survivors."
"I have done Take Back The Night every year because I just think it is really important to get out there," said Erinn Williams, NVPC coordinator.
"We continue to do this event because we continue to hear people say the same things, that this event makes them feel empowered, it makes them feel safe on this campus, and it gives them that support system to lean on when they need it," Murrell said.