NKU women add six to program in Whitaker's first recruiting class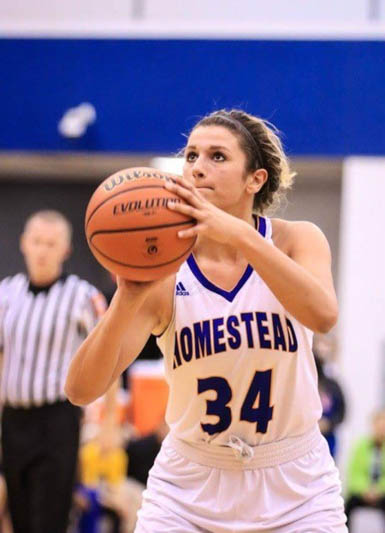 The women's basketball team have signed six players in the early recruiting signing period and are hoping to sign one more in the late period.
NKU women's basketball coach Camryn Whitaker and the rest of the coaching staff start recruiting players when they are in seventh and eighth grade.
"The first initial thing is evaluating the talent and trying to see at a young age some potential in those players and then will get them on the phone," Whitaker said.
Whitaker previously coached at the University of Kentucky. She noted that recruiting at an established program such as Kentucky is different than recruiting at an up-and-coming program like NKU.
"We can grow really good players," Whitaker said. "The number one thing we were looking for when recruiting is, 'Do they have a motor?' All of these women do."
They begin with building relationships with the girls AAU coaches and high school coaches because college coaches are not allowed to call the girls until they are juniors. The coaches will reach out to the high school and AAU coaches and build relationships through them before they can call them.
"That is really the biggest key in recruiting for us is just building solid relationships," Whitaker said. "As we go through and as they go through high school and getting out to watch them play and just seeing them over the years. There are some players that we have watched for five years at different places I have been or four years with players I have known for a long time.
"I have pretty much watched them grow up."
Kayla Bowlin, assistant women's basketball coach, said that her role when recruiting is organization. She is in charge of getting all of the high school and AAU schedules together and ensuring Whitaker and other assistant coaches get where they need to go.
"I am in charge of making sure we are seeing all of our kids though the year," Bowlin said. "Coach talked about building relationships and we want to build relationships with them and their families, their AAU coaches and their high school coaches. That is one thing I have definitely learned from her is that you need to be involved with everybody in the prospects' life."
For Whitaker it is very important when it comes to building a recruiting class.
"For us a new coaching staff, it is crucial. We are recruiting to a certain style that we want to play. So we have to try to recruit players, and evaluate, and find talent that fits how we want to play," Whitaker said. "They have to be able to run, shoot, and score, and pass; and they have to have a great work ethic. So those are the things we look for so when building a class, especially in a new program where you are trying to build culture."
Thanks to the coaching transition and injuries, the Norse have played most of the season short-handed. Whitaker hopes her first NKU recruiting class can propel the Norse back to the top of the Horizon League.
"The freshman class is going to come in here and hopefully take us to another level talent wise," Whitaker said
Women's basketball recruits (information courtesy NKU Athletics)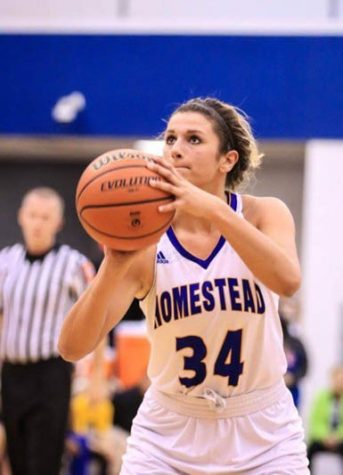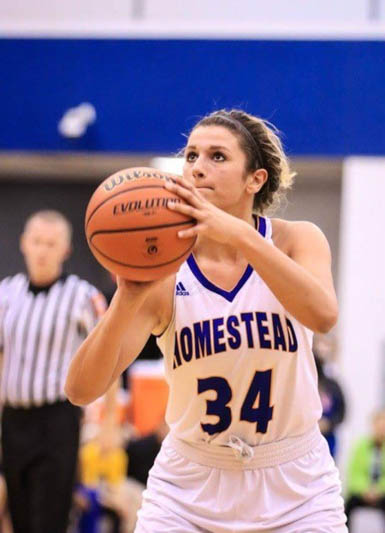 Name: Jazmyn Geist
Height: 5-11
High School: Homestead High School, Fort Wayne, Indiana
Position: Forward
Geist averaged 9.6 points a game and 5.4 rebounds a game. She comes from Homestead High School, which was the 40th-ranked team in the nation by MaxPreps.com.
Whitaker comment: "She is a really tough, hard-nosed kid, who knows how to score in the low block, even though she is undersized. The biggest thing that I am excited about with her is that she is just a winner. She comes from a nationally ranked high school team that is very well coached and they just know how to win and I think it is important to have players like that."
Name: Grayson Rose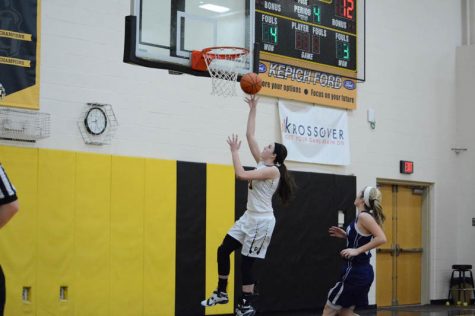 Height: 6-3
High School: James A. Garfield High School, Garrettsville, Ohio
Position: Forward
Rose averaged 18.5 points a game and had 13.8 rebounds a game. She was announced the Portage Trail Player of the Year in 2016. She is a three-time all-district selection, was an All-Ohio special mention as a sophomore, and was named all-state third team last year. She is an effective scorer and rebounder, averaging a double-double since her freshman year.
Whitaker comment:  "She brings us size, which I am most excited about because we really need it, she is 6-3, she can run the floor, she keeps the ball high, and she can finish around the rim. She loves NKU which makes me happy because she really truly loves this place and she is so excited to come and I think that is going to show in the way she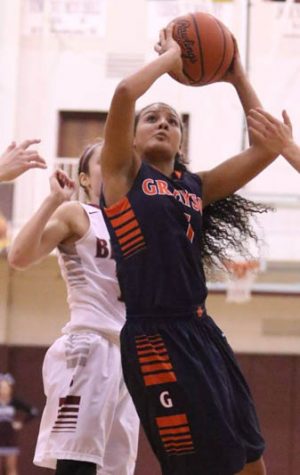 plays."
Name: Grace White
Height: 5-9
High School:  Grayson County High School, Leitchfield, Kentucky
Position: Guard
Last season White had 539 points and 275 rebounds and 71 steals, which earned her a spot as an all-state honorable mention player. She is currently the top-ranked player in the state's third region. Before the start of her senior year, White had score 1,404 points in her career and was on pace to record 1,000 rebounds, beginning the season with 872.
Whitaker comment: "She brings us some athleticism on the perimeter. Her ability to get up and defend, I think is really going to help us. We need somebody that will get up and move laterally, she can get out and run and transition as well offensively. So that is something we are really looking forward to from her."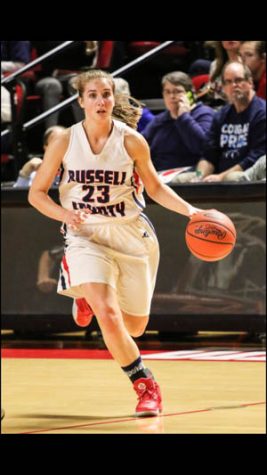 Name: Kailey Coffey
Height: 5-10
High School:  Russell County High School, Russell Springs, Kentucky
Position: Guard
Coffey averaged more than 14 points per season. She is a member of both the Russell Springs 1,000-point club and 1,000-rebound club. She is the second all time leading scorer in school history. Coffey has earned an all state honorable mention award as well as being named to the all region team three times. She also played volleyball and runs track for Russell County in the spring.
Whitaker comment:  "I have known her since she was in the seventh grade. She is just a tough kid. She is a winner, she knows how to win, she can play the three or the four, she is a little bit undersized for us, she will probably play the three, but I am most excited just about her toughness and her work ethic that I think she will bring in practice and she will make everyone around her better."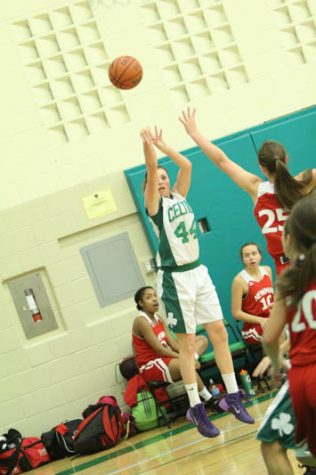 Name: Reece Mungar
Height: 6-2
High school: Bishop Ryan Catholic Secondary School, Stoney Creek, Ontario, Canada
Position: Forward
Mungar averaged almost 20 points a game and 11 rebounds a game. At the club level she was named the US Junior National Championship pool all-star and helped Team Ontario to a silver medal at the national U-15 championship in Edmonton. Her father, Barry Mungar, was a professional basketball with the Washington Bullets (now Wizards) and in Italy and is a hall of famer at St. Bonaventure.  
Whitaker comment:  "She can play multiple positions. She is very versatile, she can play in the post or she can step out and shoot the ball in the perimeter. I am excited for her versatility and her ability to score the basketball, I think we need that."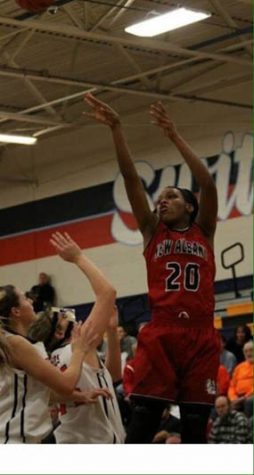 Name: Chyna Anthony
Height: 6-1
High School: New Albany High School, New Albany, Indiana
Position: Forward
Anthony averaged 8.2 points per game and 8.5 rebounds per game as a junior last season and was named the Impact Player of the Year in 2015, after averaging just 3.6 ppg and 3.7 rpg her sophomore season. Her Bulldogs squad advance to the semifinals of the IHSAA Class 4A Section 15 Tournament.
Whitaker comment:  "She is one of the most athletic players I have ever seen, we just don't have anything like her. I think that she is going to bring us a level of athleticism that could help when we play really athletic posts that are a little bit undersized. Her shot blocking ability and rebounding ability is really going to help us."