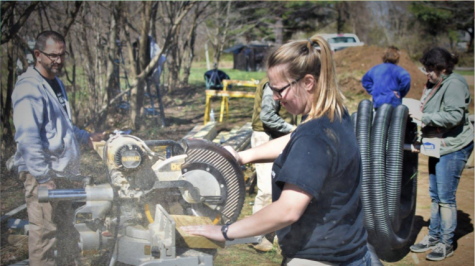 Casey Crowe, Contributor

February 22, 2019
Several NKU students are using their spring break as a way to make a difference in the lives of others. Students from the Habitat for Humanity Campus Chapter will be travelling to Hardin County, Kentucky the week of March 10-15. "It's work; it's not like a spring break where you lay on the beach....
Mackenzie Manley, Editor-in-Chief

March 15, 2018
Highways carved into mountains guided three vans of NKU students to the area where the War on Poverty was first declared by Lyndon B. Johnson in 1964. It's a surreal encounter with a niche culture unlike the one I grew up in, just a few hours away in central Kentucky. Houses and trailers freckle...