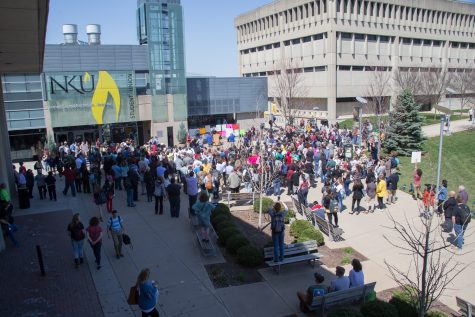 Sam Rosenstiel, News Editor

April 12, 2018

Filed under Featured Story, Kentucky News, National News, News
Roaring louder than the coursing winds outside the Student Union were chants of "fund our future" led by students, faculty and staff protesting state education cuts. Homemade signs with "I AM WORTH IT," "LET'S NOT GO BACKWARD" and "SAVE HIGHER EDUCATION" written in black ink waved as speakers advocated for relief from cuts.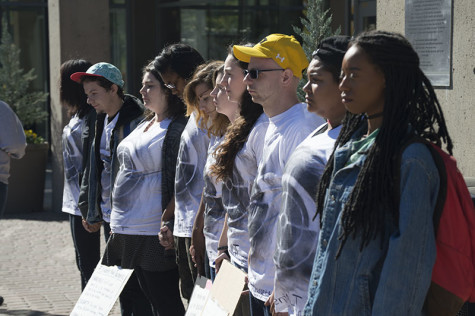 Lizzie Kibler, Arts & Life Editor

October 19, 2015

Filed under Breaking News, Campus Events, Featured Story, News, Student Voices
Students stood in silence outside of the Student Union on Monday wearing targets on their chests. Their homemade shirts bore a black target on the front. Written on the bottom of the shirt was "#StudentsNotTargets."Propped against their legs were signs that called for awareness and solidarity. The silen...
Sarah Clark, Contributor

September 12, 2015

Filed under Arts & Life, Campus Events, Featured Story, Video
Outside the Student Union, the sun was shining and the weather was perfect, but Thursday at lunchtime, as students went from class to class, what was seen and heard was anything but calm. "Yes means f*** me! No means f*** you!" and "Hey, hey! Ho, ho! Rape has got to go!" along with s...