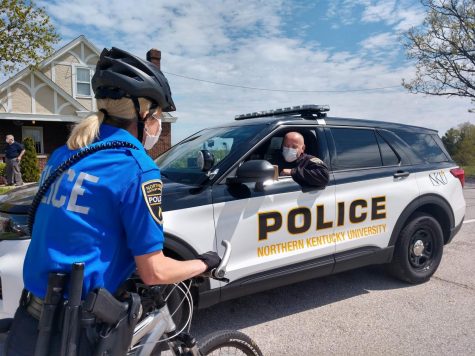 Rachel Smith, Assistant News Editor

May 8, 2020
Latex gloves. Lysol-scented office space. Lonely patrols.  While COVID-19 has initiated a wave of work-from-home orders, some positions still require boots on the ground. For university police officers, maintaining the safety of NKU's campus cannot be completed from the safety of their homes. ...
Follow us on Instagram!
Email Updates
Enter your email address below to receive our daily email updates.