Kyle Wade, Copy Editor

January 31, 2020
Even though NKU is a safe haven against discrimination, it is still legal for any reason outside of campus boundaries. This means people can lose their jobs, housing or be denied service because of their religion, race or sexual orientation—essentially, fired for what makes them who they are.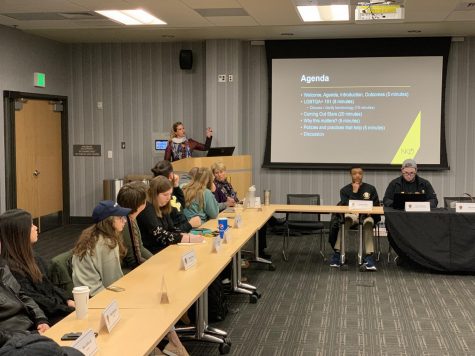 Josh Goad, Assistant News Editor

February 26, 2019
Learning LGBTQ+ etiquette In Monday's SGA meeting, Director of NKU's LGBTQ Programs and Services Bonnie Meyer gave a presentation aimed at better preparing students for interaction with people who identify as part of the LGBTQ+ community. The presentation began with the appropriate ways to refer to...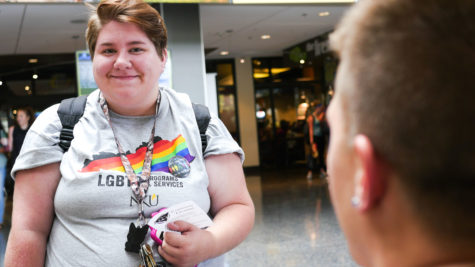 Emily Osterholz, Arts and Life Editor

August 28, 2016
In the aftermath of the worst mass shooting incident in U.S. history, NKU LGBTQ Programs and Services welcomes everyone with comforting arms and supports those still feeling the shock from the Orlando tragedy."I think people are remembering but trying to forget, as well," said Amber Caines junior anth...