What you missed at SGA April 16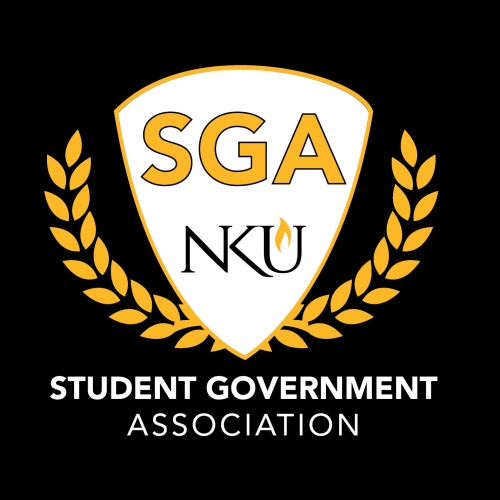 The Student Government Association passed resolutions reintroducing expelled sororities and increasing the prominence of feminine hygiene product dispensers on campus before swearing-in the 2018-19 SGA assembly. Here's what you missed at SGA on April 17:
'Divine Nine' sororities, feminine product dispensers resolutions pass
Senator Janiah Miller read the resolution to allow two "Divine Nine" organizations, or nine historically African-American Greek chapters, back on campus. Alpha Kappa Alpha, expelled in 2012, and Delta Sigma Theta in 2009 were removed by NKU after hazing allegations.
Miller believes that with all chapters of the Divine Nine at NKU, student success and retention would increase and their reammergence would "foster a sense of community."
Senator Travis Roy supported Miller's resolution, encouraging the council to make its decisions with caution.
"Our society does not burden its sons with the sins of their fathers," Roy said. "In terms of hazing that occurred 10 years ago, why would the SGA do the same?"
Members of NKU's National Pan-Hellenic Council chapters lined the back wall of the room to represent those affected by this resolution. Vice president of an NPHC chapter Louis Gray was one of those in attendance.
"The thing that divides us is this," as Gray motioned to the top of his hand. "It's skin color. They think we're different because our organizations are different."
"We all have one common goal: that's to make students happy and to graduate. And if we're not coming together then what's the point."
Senators Rebecca Ammerman, Shelby Sanford, and Adam Zarnowski read a resolution that would ask for the installation of feminine hygiene product dispensers in all women's restrooms across campus.
Both resolutions passed.
New SGA senate, execs sworn-in
The newly elected SGA senators, justices and executive board members were inducted into their positions after the reading of resolutions.
Among them were student body president Hannah Edelen and vice president Matt Frey, who won the spring election on March 30. In her new position, Edelen adjourned the meeting.