What you missed at SGA April 9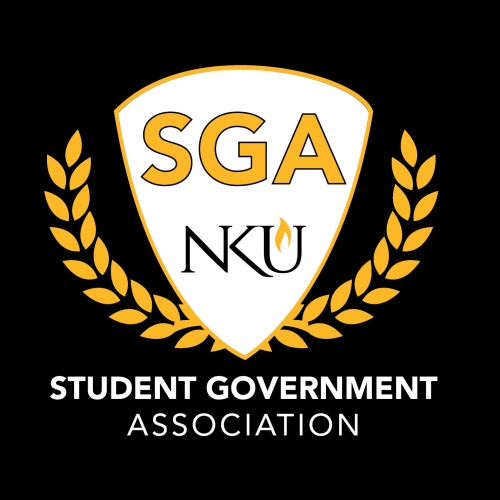 The Student Government Association read resolutions to expand on-campus dining options to include Muslim diets and reintroduce two organizations back into Greek life, and the senate passed a resolution celebrating five years of LGBTQ programs. Here's what you missed at SGA on 4/9:
Halal dining options and reintroducing expelled sororities
SGA opened the floor to a resolution that advocates for the inclusion of Halal meals on campus to meet the religious needs of Muslim students.
"Halal food is permissible food according to Islamic Law prepared in a certain manner," Senator Onyinyechi Okorie explained.
Okorie's resolution states that with "over 200 muslim students on campus" NKU could look into creating meals that satisfy the needs of those students.
Since the university requires international students purchase a meal plan, Muslim students have few options that meet their religious dietary restrictions, according to Okorie.
"The Travel Wagon in campus dining has helped and currently still helps expose the Norse community to diverse and various amounts of cultures through food, but still falls short on foods with religious restrictions," Okorie said.
Senator Roberto Amazendes agreed with Okorie's resolution and believes that there is room for these suggestions on campus.
"Those 200 international students are a big part of NKU, and we do have to acknowledge that," Amazendes said.
SGA also read a resolution to allow Alpha Kappa Alpha and Delta Sigma Theta sororities back on campus after the Greek orgs were expelled amid hazing allegations in 2012 and 2009, respectively.
Senator Janiah Miller created the resolution because "we can't let the actions of a few ruin the legacy of these two chapters."
The two organizations are a part of the National Pan-Hellenic Council (NPHC) which is made of nine historically African-American chapters.
"The return of these two prestigious organizations would help increase diversity and inclusivity on our campus as they help foster a sense of community among groups," Miller said.
Both resolutions will be up for a second reading at SGA's meeting on April 16.
LGBTQ programs celebrate five years
SGA passed a resolution recognizing the fifth anniversary of the Office of LGBTQ Programs and Services on campus which was Created in 2013, the center celebrated the anniversary at NKU's Pride Week that began April 2.
(Correction April 16: An earlier version of this story reported both Alpha Kappa Alpha and Delta Sigma Theta were expelled from campus in 2008.)