Northerner staff picks: Best of 2022
December 31, 2022
It is the last day of 2022, year-end lists and recaps are rolling in everywhere. In terms of news, each year has seemed to deliver more momentous occasions and upheaval than the last, from the war in Ukraine, to a wave of protests against authoritarian governments around the globe, to the passing of figures who defined an era.
Big news was happening right on NKU's campus too. The university announced an unexpected $18.7 million budget deficit, spurring a torrent of emotions throughout the community and changes—some more dramatic than others—to bring its finances into alignment. Norse men's basketball scored a historic victory over the University of Cincinnati Bearcats, followed the next day by the announcement that President Ashish Vaidya was leaving NKU.
Not every story has to tackle big subjects on tremendous scopes to leave an impact, of course. What has stuck with us the most this year might have been the smaller-scale, more intimate stories that matter. Amidst the unending cycle of news and current affairs, 2022 has also offered us works of art, entertainment media, trends and other pieces of joy to help us navigate an increasingly uncertain world.
Editors at The Northerner have compiled the year's best stories, albums, movies, songs and more in the sections below.
---
Braden
Story
Song for Ukraine: NKU holds Ukraine Benefit Concert for refugees — Mildred Nguyen
I really enjoyed this story because I thought it was a fun event and Mildred's description of the concert made me feel as though I was there.
Kings Island Dancer Embraces her Passion — Emily Sisk
I loved this story as it was fun to spotlight students working professionally in the arts. The fact that LINK nky picked up this story made me super excited as well.
Album
Gemini Rights — Steve Lacy
---
Mildred
Story
More than free fashion: Care Closet seeks to enhance lives of all students — Emily Sisk
In a year that would surely go down in history as the one when NKU revealed millions of dollars worth of deficit and a sitting president departed early, News Editor Emily Sisk's story about the Care Closet is the one that has stuck with me the most. Nearly everything that I enjoy about journalistic coverage is here, from in-depth description of the Care Closet's interiors and offerings to the uninitiated, to deeply personal accounts of how the closet has made a difference in the community.
Communication and controlled chaos: Behind the scenes of a concert at Truist Arena — Killian Baarlaer
One of the quickest ways to draw my attention is technical details of a subject that is usually overlooked, and Arts & Life Editor Killian Baarlaer's step-by-step coverage of how a concert at Truist Arena is organized caught me hook, line and sinker. Like the headline indicates, the minutely managed chaos of the logistics and preparations are captured in gripping detail, as easy to follow as it is intriguing to read.
Album
The Lost Birds — Christopher Tin, VOCES8 and Royal Philharmonic Orchestra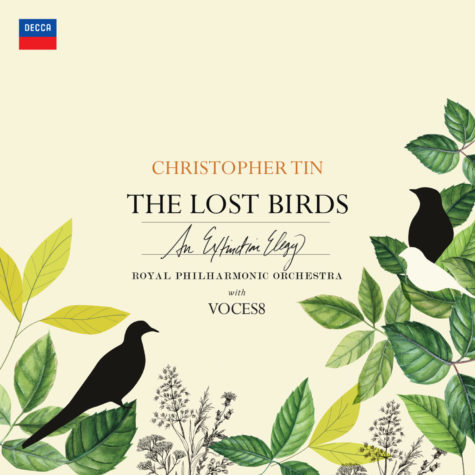 My "Best of 2022" playlist may include over 15 albums, but Christopher Tin's elegy to extinct birds is, without a doubt, AOTY. Mere words would not do justice to its beauty and emotional intensity, naturally arising at the crossroad of three immense creative forces: Tin's compositional prowess in crossover and neoclassical music; the Royal Philharmonic Orchestra's renditions of those compositions, evoking the majesty of flocks in flight on as little as violins and cellos; and VOCES8's harmony of voices, soaring, proud, delivering at once profound joy and unbearable sadness. This album perfectly demonstrates the primal power of music to bypass all rationale and reason, so that it can touch us at our very core and gently guide our longing for what can never come again.
Movie
Nope — dir. Jordan Peele
In Jordan Peele's young but stunningly wild directorial career, "Nope" might be his best film yet. Melding his trademark black humor, social commentary and thrilling beats that follow everyday individuals in highly improbable situations, as well as great performances and awards-worthy sound design, it offers everything one might expect from a Peele feature, and more. Along with some of the most creative and effective horror in cinema in recent years, the film is especially memorable for its scathing criticism of the entertainment industry, which exploits trauma and tragedy for profit, turning what affects real people into vacuum sealed spectacles, and a society that obsessively follows said spectacles. In a year scarred by war, conflict and surging interest in morbid subjects, "Nope" could not have come at a better time.
---
Emily
Album
Harry's House by Harry Styles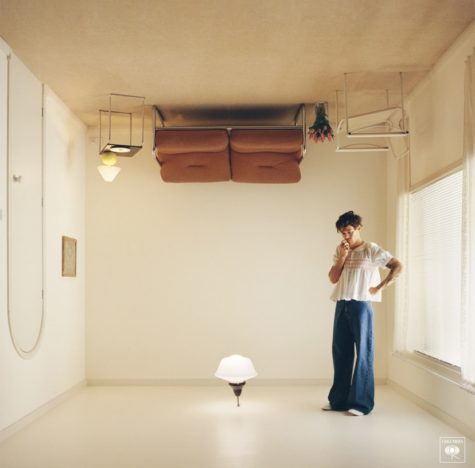 This album had a little bit of everything and was an emotional rollercoaster when listened to in presented order. Harry delivered a sound that could make even the most traditional, anti-pop listeners find a song they enjoyed. Some of my favorites include Grapejuice, Late Night Talking and Daylight. No matter what the mood, this album has a must listen for the occasion. Even though I kept the album on repeat all summer long and could have easily grown tired of it, I still find myself putting some of the songs in my queue, and of course Harry Styles made his way to my Spotify Wrapped top artist because of it.
Movie
Don't Worry Darling
If you want a movie that will keep you on your toes, blow you away with Florence Pugh's acting and leave you reeling wondering what just happened, this is a must watch. The star-studded cast has every personality to please viewers and the plot was one of the most interesting I've ever seen. I could go back and rewatch this movie countless times and notice new things each time. If you like analyzing plot lines and every interaction between characters, Don't Worry Darling will make you do exactly that.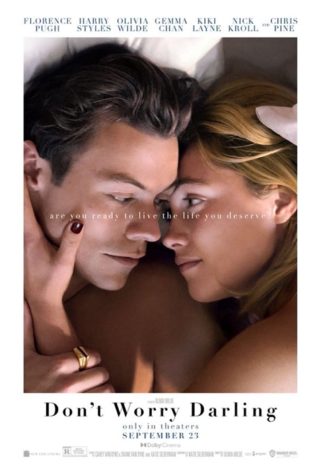 Fashion Trend 
Linen
This breathable material took over retail stores and our closets this summer. The flowy, beachy "Coastal Grandma" style ruled the roost and I was here for it. Take a pair of white linen pants and you have the perfect casual beach cover-up, a breathable, comfy style for a bike ride or picnic and a pant that is dressy enough for going to the office without being stiff. We also saw linen button downs in the sleek summer look of men and women. Another thing I love about linen is its ample availability in thrift stores since the material has been around for decades and isn't the product of a fast-fashion craze.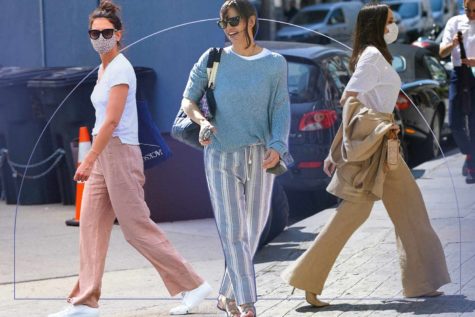 Story
Viewpoints: The hidden beauty of concrete blocks: Examining NKU architecture — Mildred Nguyen
NKU architecture is one of the most divisive issues among every student, staff and faculty member. Our managing editor took a rather "brutal" topic and wrote in such a poetic and awing fashion, you couldn't help but appreciate the beauty in the university layout after reading. The story was packed full of enlightening information for even the most knowledgeable Norse, detailing passageways and cut-throughs that can be found around campus and telling how some of the oldest buildings on campus came to be. This is a truly incredible story and it tells all about a facet of campus that won't be going away anytime soon—the buildings.
---
Ysa
Album
YHLQMDLG by Bad Bunny
Bad Bunny's third overall album was heavily influenced by the reggae sound and has tons of talented guests like Daddy Yankee. It has been called a "transformative fever dream" and "peerless musical invention" by critics.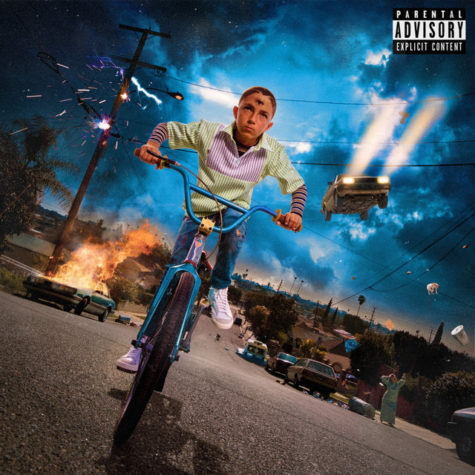 Movie
The Count of Monte Cristo
A tale of revenge, deceit and love, this movie set in the 1800s brings plenty of action to the table. The historical period adventure movie has tons of charm and an extremely lovable ending.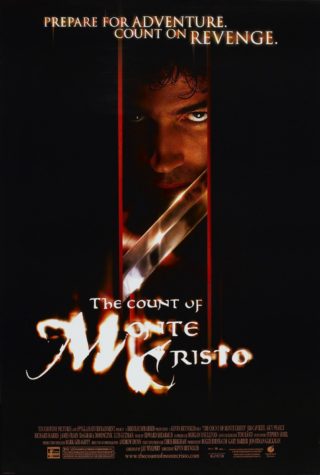 Song
Mal Paso by Eva Ayllón
Eva puts all her emotion and pain into this song, detailing about a lover who did her wrong. The instrumentals are incredible and add to her native Spanish sound.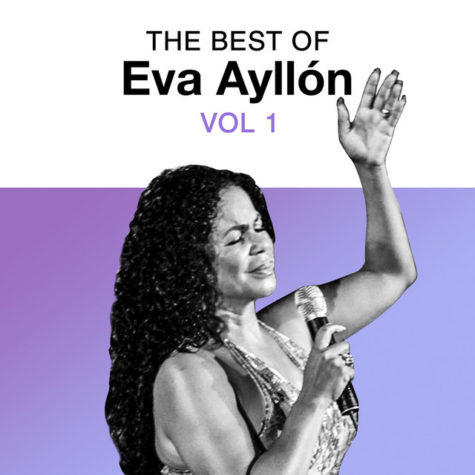 Story
International student population the highest in seven years — Olivia Knabel
This story did an incredible job informing readers of the growth of international populations while also giving a voice to some of the international students on campus. Paired with graphics that paint a picture of the global community represented at NKU, this story brought light to a topic not many students were aware of.
---
Killian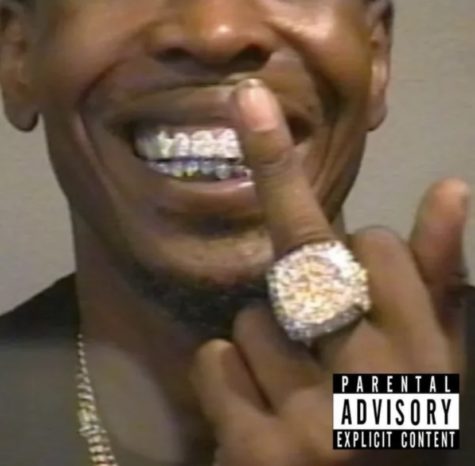 Album
KISS THE RING by Rome Streetz
In his first outing as a member of the Griselda record label and outfit, Rome Streetz made a name for himself as a cutthroat lyricist with gripping tales of the boons and afflictions of life as an enterprising hustler. Over distinguished instrumentals that ooze grimey nobility, the murderous tones and subjects of Rome Streetz' bars convey blithe disregard for the shaky morals one might discern upon listening. In fact, the indifference to such grim subject matter is delivered with such conviction that it's apparent that such an attitude can only be refined through experience. It feels like a journey through life experiences unchartered to me, making it appealing for its narrative and musical prowess.
Song
Family > Money by Babyface Ray
This track is a solemn display of triumph and loyalty to one's roots. Littered with caption-worthy one liners and sedate but laser-sharp flows, it's an easy listen that can be just as placating as it is galvanizing.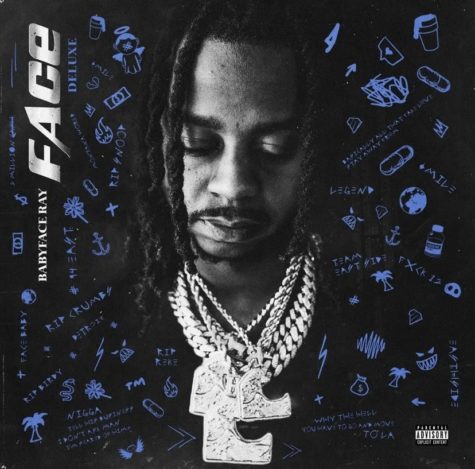 Story
"This food is disgusting": Dining forum sparks criticism
This story tackles an issue that any student at NKU has at least heard about through word of mouth. Complaints about university food options are not uncommon, but it is productive to coordinate a dedicated, diplomatic space to address such a glaring issue on campus into an intelligible format where problems have a chance of being solved: this is what the dining forum accomplished and what I feel this story advances by keeping the issue at the top of our minds. On its road of platforming a prominent campus issue, this story features some pretty silly but valid quotes. "I don't want to have to put salt and pepper on mac and cheese to make it good," will always make me giggle.
---
Emory
Album
Mr Morale and the Big Steppers — Kendrick Lamar / GUMBO — Pink Siifu / Herbert — Ab-Soul / Few Good Things — Saba
It was hard to choose just one artist as 2022 felt like the first year in a while where memorable music was dropped. In this current age of hip-hop where the Atlanta trap sound and Brooklyn drill sound dominate the mainstream it was nice to have some more laxed artists like Saba and Pink Siifu drop some more intimate pieces. I couldn't narrow it down as Kendrick's contender for album of the year was his first album dropped in 5 years and Ab-Soul's very open and honest album of self-reflection was his first album dropped in 6 years. I highly encourage anyone who is craving a new sound in hip-hop to turn to Pink Siifu or Saba and find something they've never experienced before.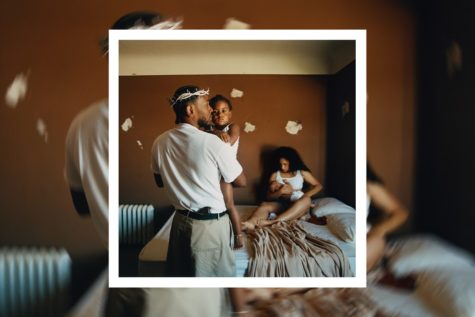 Song
Father Time — Kendrick Lamar
I'm more than biased when it comes to Kendrick Lamar as he is my favorite artist of all time and is the artist I held out my concert virginity for. I got to see him live in Columbus this summer performing what I now consider to be one of Kendrick's most authentic songs he has come out with. Father Time is an internal reflection on his relationship with his father and commentary on how he noticed the trend of toxic masculinity and how it appears to derive from the absence of a proper father figure in his community. One of the lines that really stands out to me is, "So if you took some lookings around me, I might reject the love". This line follows a succession of bars about how his father raised him to shake off his emotions and to pamper to stoicism ideologies but in turn found himself with attachment issues and unable to allow himself to be "soft."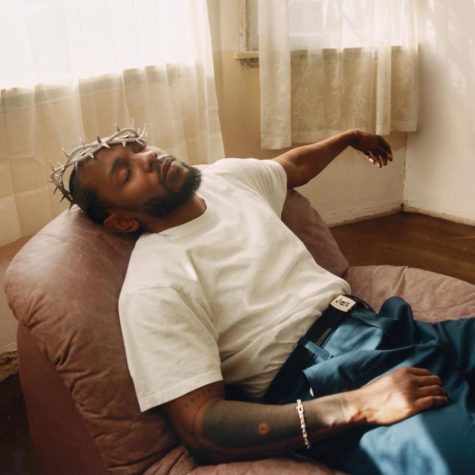 Movie
The Menu / Nope / Bullet Train / This Place Rules
The Menu was a unique thriller that had me mesmerized by the acting of Anya Taylor-Joy along with commentary on the polarization of fine cuisine.
Jordan Peele has become one of my favorite directors of all time for his ability to subtly critique the capitalization of childhood trauma as well as an Oscar worthy performance coming from KeKe Palmer in his latest film: nope.
Bullet Train was the exact kind of comedy I enjoy where it is intentionally 'corny' but is executed in such a way that you can't help but laugh. Lemon and Tangerine became the latest dynamic duo that stole my heart and left me in tears at its tragic end.
Andrew Callaghan who has become one of my favorite social media stars makes one killer documentary where he invades the minds of the most 'radical' of American Conservatives and Liberals. Callaghan brilliantly captures the infestation of QANON, ANTIFA and The PROUD BOYS in modern politics in his first documentary This Place Rules.
Story
House Party: Fans Storm the Court as Norse Knocks Off Bearcats for First Time Ever — Blake Lehman
If you weren't at the Cincinnati at NKU game, this story by Blake brilliantly encapsulates the energy of the game. From fans storming the court to quiet and reserved players screaming at the top of their lungs, this game felt like a cultural shift for NKU fans and this story really resonates with that.
Adult Beginning Steel Drum Band makes the joy of playing music accessible to all — Killian Baarler
This story by Killian is a rather wholesome piece that touches on some of the lesser known events that go on here at NKU. If it wasn't for that story I would have no idea that NKU even held steel drum classes. This story shines light on a group that may not be accustomed to receiving attention or spotlight who most certainly deserve it.
---
Mo
Movie
Top Gun: Maverick
Talk about a summer movie! It's very rare that a sequel matches the expectations that an audience has after adoring an original film but I think this movie did a fantastic job at incorporating scenes that inspired the nostalgia of the first film while also introducing new characters and plotlines that complemented the story very well. Miles Teller on the piano singing "Great Balls of Fire" was my personal favorite scene because of its joviality. From the amazing actors, to the adrenaline-rushing action scenes, to the soundtrack, I must say that everything about this movie encouraged the fun and excitement that summer brings and it will stay on my favorites list for a while.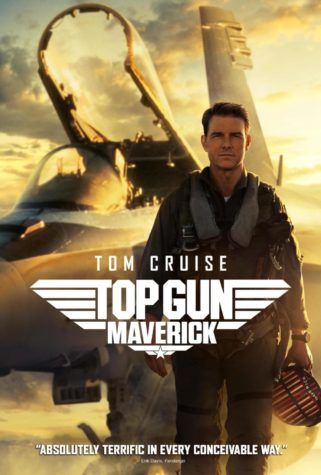 Fashion Trend
Sweater Vests
This timeless, classy trend became a year-round staple. Paired with short sleeves, turtlenecks, button downs and even on its own, sweater vests made appearances in every season and I loved to see it. I personally enjoyed seeing them styled under loose button downs in the spring for the classic elegant look and I'm optimistic that they will trend again in the new year.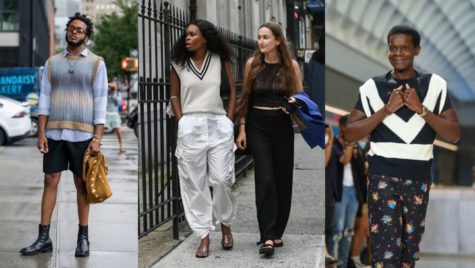 Social Media Trend
BeReal
This platform took the world by storm this year and I really enjoyed partaking in it. As the name suggests, it gained popularity because of its unique feature of promoting genuineness in social media. No curation, no filters and no likes. You get a random notification every day and two minutes to take a picture, using your front and back camera, of what you're doing at that given time. I specifically enjoyed getting to relive moments from the year through these pictures and I recommend it to anyone that enjoys documenting because it becomes a virtual diary over time.