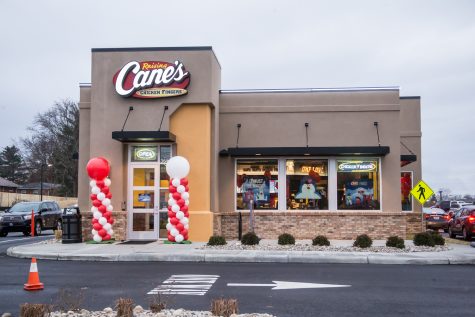 Kane Mitten, Assistant Arts & Life

December 5, 2018
Raising Cane's opened their new location in Cold Spring on Tuesday. The fast-casual chicken restaurant is located right outside of campus on Alexandria Pike and sits behind the Arby's across from East Village. Raising Cane's is a restaurant that specializes in chicken fingers, which they ref...
Sam Rosenstiel, Copy Editor

December 18, 2017
NKU announced on Monday plans to build new amenities and medical offices on Nunn Drive starting in mid-2018, bringing new restaurants, retail, apartments, and a 70,000 square-foot St. Elizabeth medical office to campus.