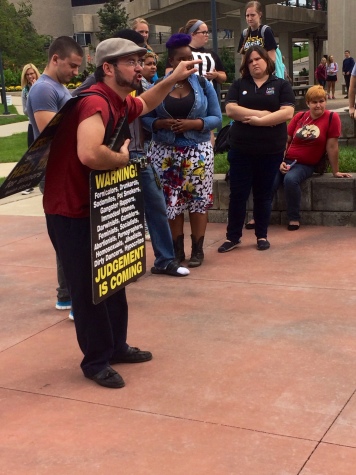 Brook Clifford, Managing Editor

September 15, 2014
Dozens of students sit anxiously, almost on the edge of their seat. Some stand, ready to protest whenever the speaker pauses. Some seem bored, some annoyed, some proud and some furious. People pull out their phones and videotape the religious man who loudly protests sin in the amphitheatre. Two NKU p...
Follow us on Instagram!
Email Updates
Enter your email address below to receive our daily email updates.