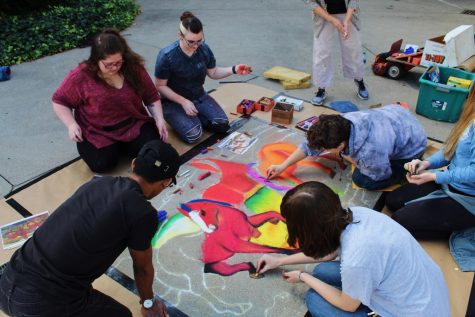 Corinne Byrne, Assistant Arts & Life Editor

October 21, 2019
The air is warm and the sun is shining—perfect weather for an outdoor concert at Loch Norse that draws students and community members alike to campus on a Saturday afternoon. Black, yellow and white balloons line the sidewalk, along with chalk art, leading visitors from a do-it-yourself screen printing station to the live performances of Broadway songs, musical theatre previews, jazz ensembles and rhythm and blues groups.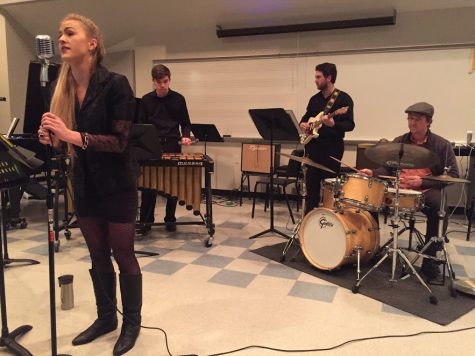 Pavel Klementyev, Reporter

February 12, 2018
NKU's School of the Arts (SOTA) hosted a jazz performance on Feb. 8, which included two student bands led by university music professors. The performance, which was attended by more than 50 people, took place in the Band Room of NKU Fine Arts Center.   The show was divided into two sessions ...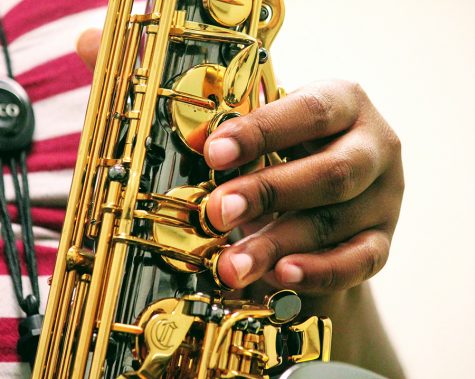 Erinn Sweet, Contributor

September 13, 2017
Entering a small recording studio on the third-floor of the SOTA building, Eric Snyder, a third-year musician double majoring in jazz studies and music technology--the latter being a new major offered this academic year--tinkered with his instrument, exerting energetic notes and fragmented melodies into...