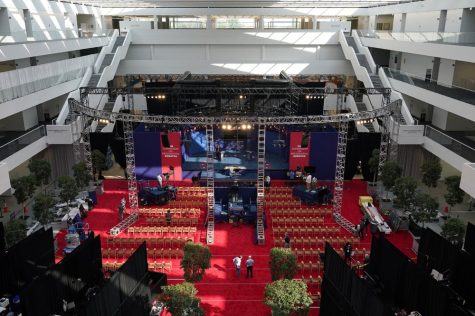 Payden Hinkle, Contributor

September 29, 2020
President Donald Trump and Former Vice President Joe Biden face off tonight in Cleveland, Ohio for the first Presidential Debate of the 2020 election cycle. Chris Wallace, Fox News Sunday host, will be the moderator for tonight's debate. Wallace was selected by the Commission on Presidential Debates...
Natalie Hamren, Kane Mitten, and Billy Keeney

March 26, 2020
On Wednesday, March 25, The Northerner hosted the annual Student Government Association Presidential Debate. This was the first time the debate was held online.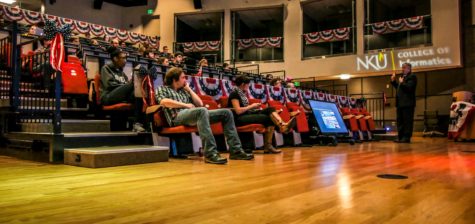 Sam Rosenstiel, Contributor

October 20, 2016
The final presidential debate was broadcasted to screens across America Wednesday night, including the oversized, paneled screen of NKU's Rieveschl Digitorium. The third presidential "Debate-In" event was held in Griffin Hall's Digitorium Wednesday night, featuring pizza, polls, and plenty of ex...