What you missed at SGA April 23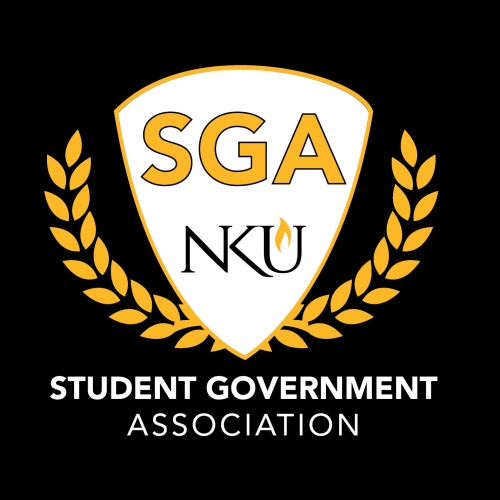 The Student Government Association carried out its first meeting with the new 2018-19 assembly, appointed committee chairs and passed an honorary resolution in celebration of NKU's 50th anniversary. Here's what you missed at SGA on April 23:
Fall committee appointees
SGA's first order of business was to fill its vacant committee chair positions, including Chief  Justice, Chief of Staff, Academic Affairs, Students Rights and University Improvements.
The assembly approved Justice Christian Dichoso as Chief Justice, the head of a judicial council that reviews bylaws and constitutional amendments. Dichoso aims to "increase justice activity" and revamp the election rules and guidelines to reduce grievance hearings.
Senator Jake Anderson was confirmed as SGA Chief of Staff, which is responsible for monitoring student committees and implementing passed resolutions.
"I want to encourage more thoughtful and substantial debate and promote the sharing of resolution progress between the committees," Anderson said.
Senator Jarrett Lopez was confirmed chair of the Academic Affairs Committee.
"I would work on increasing the involvement of my committee in all resolutions, and I would want to revamp the book drive," Lopez said.
Senator Janiah Miller, who already served as chair of Academic Affairs, was confirmed as chair of the Student Rights Committee, which reviews policies, grievances and violations of student rights.
"As chairman, I have ideas for a childcare grant for students that are also parents and the creation a student forum to strengthen our relationship with the student body," Miller said.
SGA confirmed Senator Paula Gagné as chair of the University Improvements Committee, which deals with campus facilities, parking and dining. Gagné hopes to utilize the new SGA website to "better communicate with students about wanted changes to the university."
Recognizing NKU 50th anniversary
Newly-elected committee chairs Senator Gagné and Anderson authored a resolution recognizing the 50th anniversary of the NKU.
"NKU has expanded the once compact campus to the sprawling university that many know today," the resolution read. "With around 15,000 students, NKU has grown through various improvements to accommodate the increasing demand for innovative academic buildings, modern residential living areas and state of the art athletic facilities."
The honorary resolution passed, making it the first resolution of the new SGA assembly.