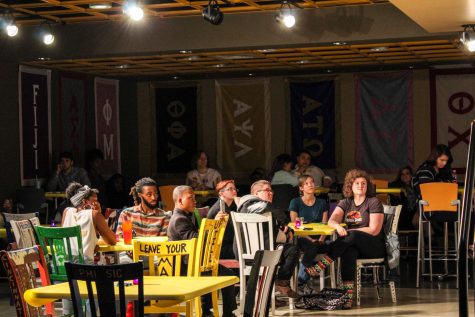 Emily Sherry, Copy Editor

March 30, 2017
As silhouettes filled the room, Ashleigh Wilber proceeded to the spotlight to recite her own poetry for the first time. Tuesday's open mic night featured several new performers. Students gathered in the SU room 107 to support LGBTQ pride week. "I have always read other people's work for them, but neve...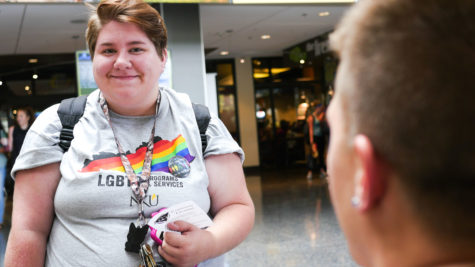 Emily Osterholz, Arts and Life Editor

August 28, 2016
In the aftermath of the worst mass shooting incident in U.S. history, NKU LGBTQ Programs and Services welcomes everyone with comforting arms and supports those still feeling the shock from the Orlando tragedy."I think people are remembering but trying to forget, as well," said Amber Caines junior anth...