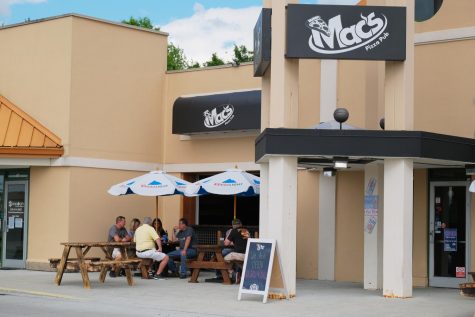 Alyssa Weber, Arts & Life Editor

May 23, 2020
Harvey Germain, owner of Mac's Pizza Pub in Cold Spring, said the first day of reopening for dine-in, May 22, was a beautiful day as guests visited to hang out and have a good time sitting outside of the establishment. While doors were still closed to the public, Germain and staff took advantag...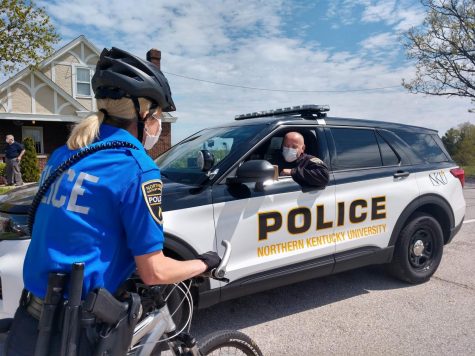 Rachel Smith, Assistant News Editor

May 8, 2020
Latex gloves. Lysol-scented office space. Lonely patrols.  While COVID-19 has initiated a wave of work-from-home orders, some positions still require boots on the ground. For university police officers, maintaining the safety of NKU's campus cannot be completed from the safety of their homes. ...