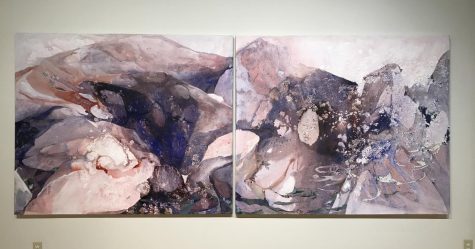 Maria Dossett, Arts & Life Editor

September 12, 2018
Katie St. Clair's exhibition, "Erratics: Neither Here nor There," is currently on display in the SOTA's Main Gallery.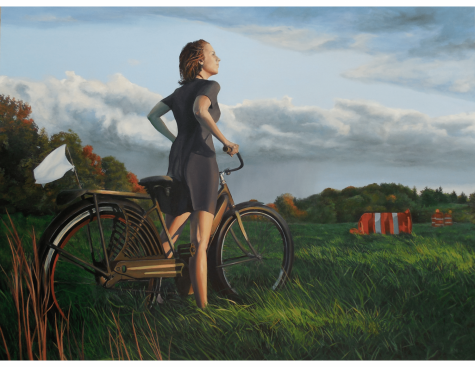 McKenzie Eskridge, Reporter

January 15, 2018
"Surrender" depicts a woman on an old-style bike in a field blocked off by construction cones. The woman longs to ride into the landscape, but the white flag waving on the back of the bike signals that she will cede to the artificial barriers. While the general theme centers on forbidden access, the inspira...