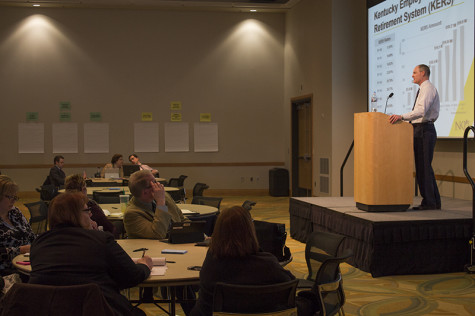 Carrie Crotzer, Editor-in-Chief

March 3, 2016
NKU held the first of two open forums Thursday in the Student Union Ballroom for faculty and staff to address concerns of the state budget, funding throughout the university and recruitment and retention rates. The forum discussed several options for how the university will move forward with the overa...
Carrie Crotzer, Editor-in-Chief

February 3, 2016
Newly elected Kentucky Governor Matt Bevin came into office with a plan to make many changes around the Commonwealth, and on Jan. 26 the announcement of a change to funding for state universities sent many into shock. The proposed budget, which cuts state spending overall by 9 percent, or nearly $6...