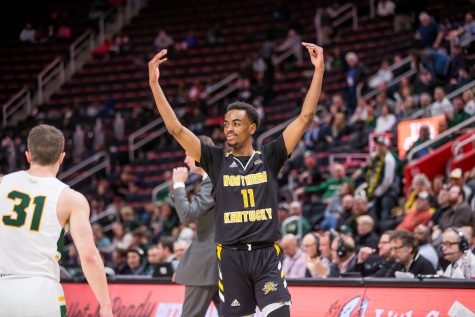 Sam Rosenstiel and Sierra Newton, Editor-in-Chief, Sports Editor

March 22, 2019
It might be a longshot, but that would make an upset that much sweeter. The 14-seeded NKU Norse are taking the fight to Tulsa against 3-seed Texas Tech Red Raiders today at 1:30 p.m. in the school's second March Madness appearance since entering Division I. But how likely are the Norse to win? We ...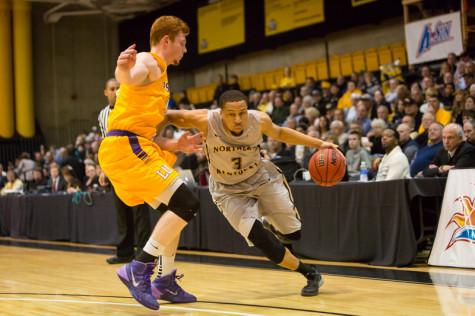 Matt Sexton, Sports Editor

September 9, 2015
HIGHLAND HEIGHTS, Ky. -- The men's basketball team announced its first-ever Horizon League schedule Monday morning, as well as game times for home contests. A Jan. 2 showdown at Green Bay will be the first Horizon League contest for the men's basketball team. The game will be carried on ESP...