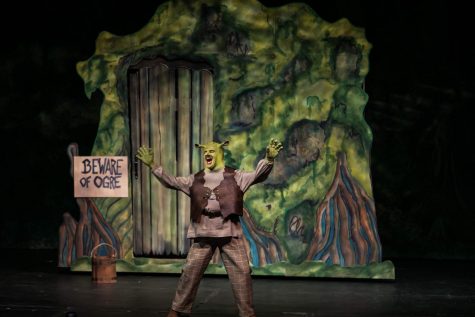 Natalie Hamren, News Editor

October 4, 2018
When Collin Newton was a kid, his grandfather told him he caught a leprechaun under a bridge near his house and that the leprechaun had to give him a gold coin to be set free. His grandfather would pull out a gold coin at the end of the story as a token for Newton and his friends. Newton, now much old...
Rachel Smith, Contributor

September 21, 2018
"Big Fish," NKU's new production opening late September at the Corbett Theater, is truly the catch of the day. This musical, using catchy melodies and relatable characters, gives its audience two stories for the price of one. In present-day reality, Will Bloom, a soon-to-be-father, visits ...