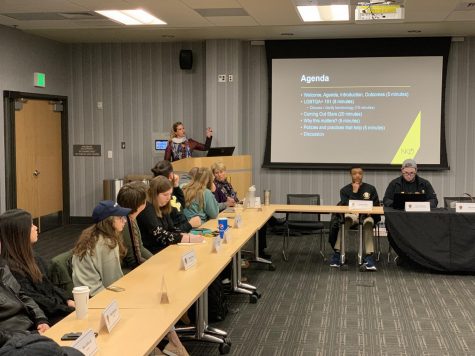 Josh Goad, Assistant News Editor

February 26, 2019
Learning LGBTQ+ etiquette In Monday's SGA meeting, Director of NKU's LGBTQ Programs and Services Bonnie Meyer gave a presentation aimed at better preparing students for interaction with people who identify as part of the LGBTQ+ community. The presentation began with the appropriate ways to refer to...
Follow us on Instagram!
Email Updates
Enter your email address below to receive our daily email updates.