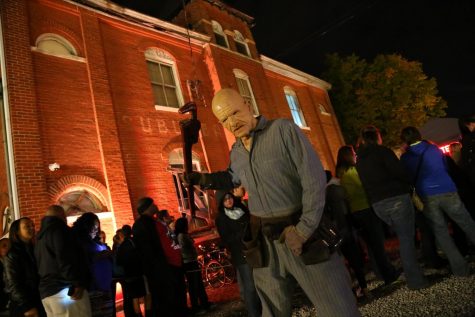 Mackenzie Manley and Jude Noel

October 9, 2017
For NKU alumnus Bud Stross, bringing the nightmarish figments of his imagination to life is a process that lasts year-round. From a 14-foot tall Necromancer statue to catacombs covered in 4,000 hand-made human skulls to a haunted tin can, the horrors that populate Stross' Dent Schoolhouse are the product o...
Follow us on Instagram!
This error message is only visible to WordPress admins
Warning: The account for northernermedia needs to be reconnected.
Due to Instagram platform changes on March 2, 2020, this Instagram account needs to be reconnected to allow the feed to continue updating. Reconnect on plugin Settings page
Email Updates
Enter your email address below to receive our daily email updates.