Jeremy Alltop, NKU's vice president for Administration and Finance/Chief Financial Officer and Treasurer, has resigned from his position effective Jan. 2, 2024, according to an Oct. 30 announcement from the Office of the President.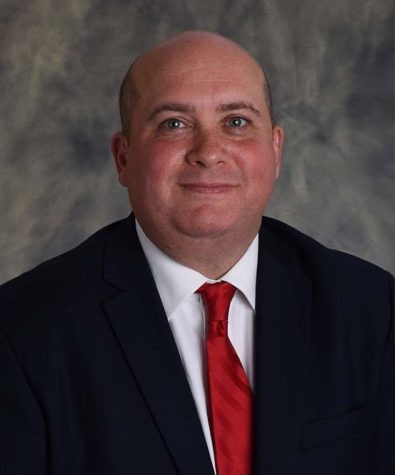 Alltop plans to leave higher education altogether to pursue other opportunities, the email announcement stated.
The CFO began his tenure at NKU in July 2022. In October NKU's budget deficit was announced to the public, which Alltop said he had no prior knowledge of.
In November 2022, four months into his time at NKU, Alltop became a finalist for the vice president of finance position at Central Michigan University. It is unclear what resulted from this candidacy, but Alltop remained at NKU for the 2022-23 academic year. 
"On behalf of NKU, I thank Jeremy for helping to lead the institution through the discovery of the deficit as well as help to manage its reduction by more than $15 million in a short timeframe," President Cady Short-Thompson wrote in the announcement. 
A confidential employment retention agreement obtained by The Northerner was signed into effect by Alltop and Board of Regents Chair Rich Boehne on Jan. 17, 2023, which provided a $25,000 retention bonus and a $25,000 annual compensation increase to the vice president's $250,000 salary. The agreement sought to incentivize the administrator to remain at NKU until January 2025. Similar retention agreements were provided to five other NKU administrators. Alltop retention contract

Karen Mefford, associate vice president of Financial Services in the Comptroller's Office, has been appointed as interim CFO in preparation for Alltop's departure. Director of Business Operations Andy Meeks has agreed to serve as interim assistant vice president of Business Operations, who will assume leadership of the Campus Recreation Center and University Housing.
NKU alumnus Barry Kienzle will serve as interim vice president of Administration and Finance, and provide oversight of the CFO and leaders in the departments of Human Resources, IT, Facilities and University Police, the announcement said. He previously served as CFO of Paul Hemmer Companies and president of the NKU Foundation. His transition into the role is effective immediately, the announcement states.
Alltop's departure comes after former Vice President of Student Affairs Dr. Eddie Howard left the university in May 2023. After Howard stepped down, Alltop was tasked with overseeing Campus Rec, University Housing, Health Services and University Police, according to a mass email from Vice President and Chief Strategy Officer Bonita Brown announcing the news.
Brown will chair the search committee for the new CFO/VP of Administration and Finance. According to the president's announcement, NKU will not utilize a search firm for the process, but will instead post the position in specific venues.
A post for the position has been created on the Jobs at Northern Kentucky University website, the online employment board for NKU faculty, staff and students. The deadline for full consideration is Dec. 4, 2023.