What you missed at SGA Sept. 17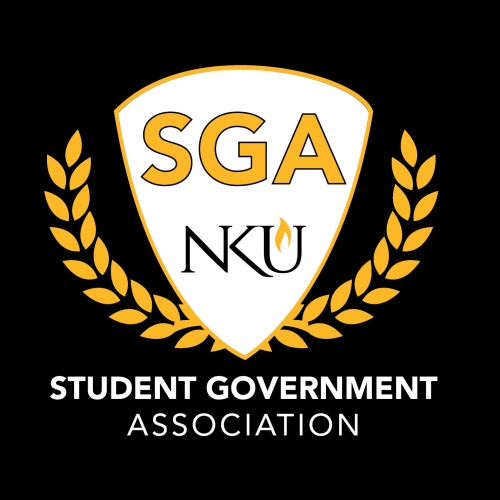 Protesters descended on Student Government Association's Sept. 17 meeting to rally against the appointment of a justice accused of using derogatory language by a former SGA senator and former justice.
Two state senators also spoke about university funding, and SGA passed a resolution for veterans. Here's what you missed at SGA on Monday:
Students protest new justice
Students and campus LGBTQ groups protested SGA's handling of an appointment of a justice accused of making racist and homophobic remarks in an online game.
Justice Trey Baker, who was confirmed on Sept. 10, said he has used racist and homophobic language in a roleplaying game called NationStates, where users create and rule their own country.
"This situation from the moment these accusations came out has not been handled appropriately by SGA," said Nova Grace of LGBTQ activist group Rainbow Underground.
On Monday, former senator Noël Waltz called for a sworn promise from SGA that future appointments would be handled differently.
Waltz resigned last week after providing screenshots of Baker's online remarks through an email to SGA officials Sept. 10. She and student Benjamin Sanning first brought concerns without evidence at the Aug. 20 meeting. According to SGA documents, Sanning served as an SGA justice until he was impeached and removed in February for excessive meeting and office hours absences.
Chief Justice Travis Roy said he conducted the appointment process in the way he believed was constitutionally right. SGA initially denied Baker's appointment on Sept. 10, but after confusion on what an abstention vote was, SGA voted again and confirmed Baker. Baker declined to comment for this story. In an earlier interview, he told The Northerner his remarks were meant as jokes.
"It's obvious that I'm not these things, and it's completely ridiculous that I would come under this scrutiny at all," Baker said.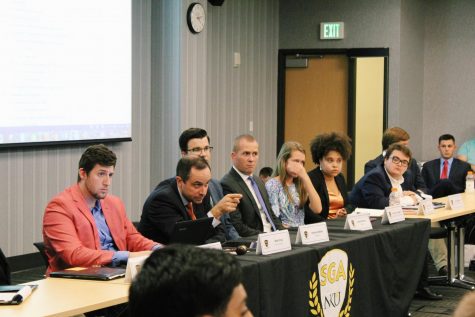 State funding and Frankfort
State Senators Wil Schroder and Chris McDaniel were invited to talk with SGA about how the pension crisis affects NKU students, and what SGA can do to help.
McDaniel, chair of the Appropriations and Revenue Committee, said tuition hikes have resulted because students stay in college longer and because of campus expansions.
"This puts a greater strain on individual students," McDaniel said.
McDaniel and Schroder said they hope that progress will be made that ultimately benefits NKU students.
SGA President Hannah Edelen said she believes the experience provided an excellent opportunity to see Kentucky policymakers in a new light.
"I feel like so often in this political environment we don't see legislators for who they are. Them coming down here shows they care. I'm very glad all of us got to see them and ask questions," Edelen said.
Veterans Suicide Prevention Week
Members of SGA voted unanimously to approve a resolution dedicating the last week of September as Veteran Suicide Prevention Week. Chief Justice Roy, himself a navy veteran, said he is very excited about this resolution's passage.
"I think it will be the beginning of a greater allocation of resources for veterans attending NKU," Roy said.
Northerner Editor-in-Chief Sam Rosenstiel contributed to this report.