WCPO to hold interactive election event on campus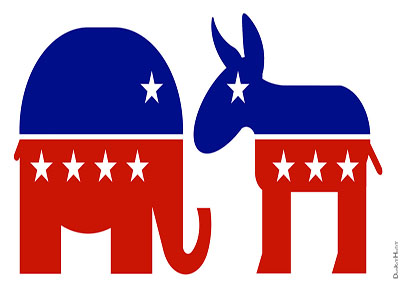 Come wearing a red, blue or white T-shirt representing your party and take part in an interactive election event aimed at measuring perspectives on key issues in the upcoming election.
In partnership with NKU and the Scripps Howard Center for Civic Engagement, WCPO- 9 On Your Side is hosting an event on campus Friday which will feature a series of "yes" or "no" questions that participants will answer by moving into certain designated areas.
The event will be filmed Friday at noon at the MAC Court in the Campus Recreation Center, and students, faculty, staff and community members are all welcome to attend. Free pizza will be provided.  
If you're interested in registering, you can do so here.
Maxim Alter, digital content manager for WCPO.com, said NKU was selected to host the event because of the accommodating space and the amount of students who are politically active, whether it be through political science classes or the Student Government Association.
The event will be similar to this video produced by the Huffington Post:
Alter said the goal of the event is to see where those affiliated with different parties agree and disagree on topics relevant to the election.
"What we're trying to see is, just because you're a Democrat , or just because you're a Republican, does that mean you have to feel a certain way about an issue," Alter said.
He said attendees should expect questions that are a little more controversial, but the event is focused on facilitating conversation in a way that is not judgemental.  
"It's about showing people what they agree on, and it will just be cool to see how closely a lot of people might feel towards their party but they may not agree with everything their party stands for," Alter said.
What you need to know:
Democrats should come wearing a blue shirt. Republicans should come wearing a red shirt. If you are neither, wear a white shirt.
WCPO will require an even split of Republicans, Democrats and neither, so they reserve the right to manage the participation with that balance in mind.