The Fix deux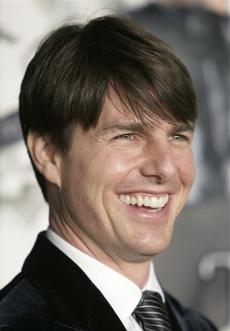 Associated Press
Generally, I tend to stay away from any gossip surrounding Britney Spears recently, it's too prevalent and frankly people just don't care anymore. However, a recent article published by TMZ.com has opened a can of worms explaining the pop star's unusual behaviors, saying she has multiple personality disorder. If you didn't know, Ms. Spears is sporting a new British accent to the photogs. Thought to be a cute or sarcastic ploy for the paparazzi, friends report that Britney will act as the "British girl" but once the accent stops, she cannot recollect anything that had happened during that time. If this turns out to be true, the past couple of years make a lot of sense. It's a sad idea but let's face it, we all had our ideas that she was a little mentally unstable.
Ike Turner, former husband and right hand man of diva songstress Tina Turner died last month of unknown causes. Well, msnbc.com just reported that Ike's recent autopsy reports declared that he died from cocaine overdose. "We are listing that he abused cocaine, and that's what resulted in the cocaine toxicity," said Paul Parker, chief investigator at the medicalexaminer's office.
Turner was 76 when he died and it is believed that hypertensive cardiovascular disease and pulmonary emphysema were contributing factors in his death.
A last minute addition to this week's fix, I am sad to announce that Heath Ledger was found dead in a Manhattan apartment Tuesday. He was only 28 and rumor has it that his death was drug related.
Quotes of the week
"Of course (I believe in aliens). Are you so arrogant as to believe we are alone in this universe?"
– Tom Cruise on the arrogance of Americans.
"I farted once and blamed it on a baby."
– Natasha Bedingfield admitting her shameful lie.
"I'm not anorexic, I'm from Texas. Are there people from Texas that are anorexic? I've never heard of one. And that includes me.
– Jessica Simpson denying anorexia rumors.