Finding the right PACE: Students balance busy schedules
An explosive scream yells at her to wake up. She quickly rolls over, searching for the button to put a stop to the alarm. It was only 5:45 a.m., so she hits the snooze button and doesn't get out of bed until 6:15 a.m. She needs all the sleep she can get.
Anna Hand, a sophomore organizational leadership major has a busy schedule. With school on top of her full time job and chasing around her husband and three kids, there's barely enough time for sleep.
After waking up and throwing on whatever clothes that aren't wrinkled, she goes to work at Toyota from 7 a.m. to 3:30 p.m.
"I usually get home at around 4 p.m. which is when my kids get home," Hand said. "Depending on the day of the week I could be running off to soccer practice, volleyball practice, dance class and then maybe I'll do a load of laundry, and those are the days I'm not going straight from work to school."
Hand and other students at NKU have PACE to fall back on. PACE is a program NKU offers designed to help people who want to come back to school and finish their degree at the perfect pace that works for them.
Debbie Poweleit, associate director of PACE, has been at NKU for 17 years and believes that PACE is a very good program for working adults who are looking to finish a bachelor's degree but can't during the day because they work full time.
PACE advisors work with students throughout all of their four years and their schedule is mapped out for them from day one.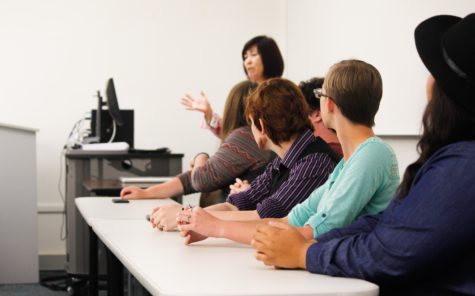 "The biggest opportunity is that we provide them with a road map to graduation, so they know what they're taking from day one, all the way to graduation," Poweleit said. "The way our curriculum is scheduled is if someone can give us two nights a week, they can complete a bachelor's degree in four years."
PACE has helped over 500 students graduate even with their busy life and work schedules. The retention rates for PACE's second year are 80%, the third year is 70%, and their fourth year is 59%.
"It's a little different because students aren't necessarily enrolled every semester," Poweleit said. "They may have to sit out because they travel with their job at a certain time."
Hand loves the PACE program because they know exactly what to do to help a student graduate in 4 years and there's a plan for everything.
"I love it because they take as much of the thought out of it as necessary," Hand said. "It's a lot of hand holding and just saying that this is your end goal and these are all the steps you need to take to get to your end goal."
Hand said that PACE is for people with a purpose, no one goofs around.
"Everyone's focused, everyone has a goal or task to accomplish and they work towards it." Hand said. "Probably the best part I like about the PACE program is the fact that literally everything is mapped out. There's no guesswork."
Felicia Dooley majored in health information technology and recently graduated this semester from the PACE program.
Without the PACE program Dooley said she is sure she would not have graduated. She was able to balance life and school thanks to PACE's flexible schedule.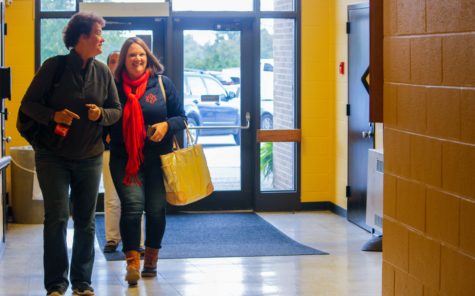 "Being able to come in after work and not miss that much on the weekends with my daughter is everything," Dooley said. "I was able to work 40-50 hours a week and still go to school."
Dooley said that for people who are thinking about going back but are scared, to do it. The hardest part is getting past the first step.
"I truly believe that you taking that first step and getting over that anticipation phase is the most important part," Dooley said. "Higher education is powerful, you can do a lot and you hear it over and over on how hard it is, people really think that going back is really hard. It is just the early jitters, once you get in there you realize that your classmates are going through the same struggles you are."
Dooley is grateful for her experience from the program and would recommend anyone struggling to balance their schedule with work, family and school to attend a PACE class.
"You would be amazed," Dooley said. "I owe a lot to PACE because it gave me the opportunity to raise a family, have a career, and achieve higher education."