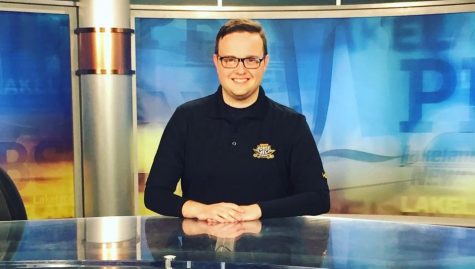 January 21, 2020
When were you at The Northerner? 2013-2015. When did you graduate? Major? Graduated in 2015 with a B.A. in Journalism. What did you do at The Northerner? I began contributing to The Northerner in Fall of 2013, became a staff writer in Fall of 2014, was Sports Editor for Spring of 2015. What has your car...
Sam Rosenstiel, Editor-in-Chief

March 22, 2019
Dan Griffin was in seventh grade home economics class when he first realized he wanted to become a news reporter. He remembers learning how to sew pillows when a teacher burst into his classroom, tears streaming down her face. She told the teacher at the front of the room to switch on the TV. On ...