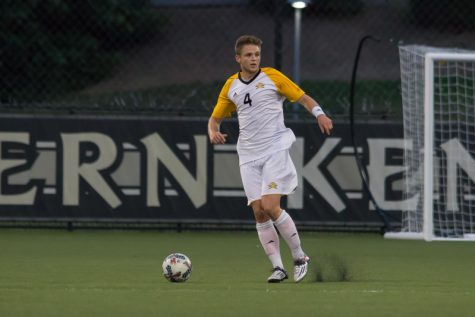 Kelly Salerno, Reporter

October 4, 2017
Wlademir Babaew, an NKU men's soccer team member, has brought his athletic prowess overseas; born in Russia, his family later moved to Germany before he eventually came to the United States. A sophomore defender, Babaew began the game at the age of four as a child in Russia and realized his passion ...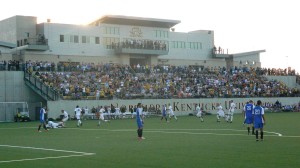 Austin Elmore, Contributor

August 25, 2017
The NKU Norse men's soccer team opened up the 2017 season with a 2-1 extra time win against Oakland City on Friday night at the NKU Soccer Stadium. "It's really important for the chemistry," sophomore Wlademir Babaew said. "A win, especially in the first game, it doesn't matter who we are pla...