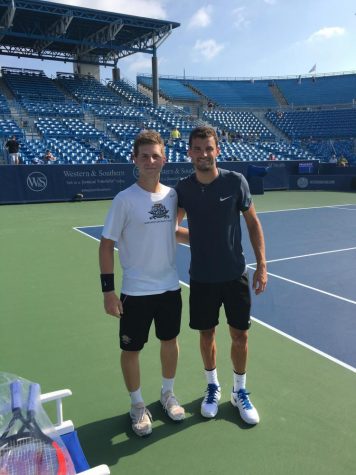 Kevin Carey, Reporter

August 30, 2017
In his second consecutive year as a hitting partner in the Western & Southern Open, NKU tennis player Mate Virag had the opportunity to warm up his skills with the eventual winner, Grigor Dimitrov, at the championship Aug. 20. Pressure built as fans gathered around one after another until Virag faced...
Follow us on Instagram!
Email Updates
Enter your email address below to receive our daily email updates.