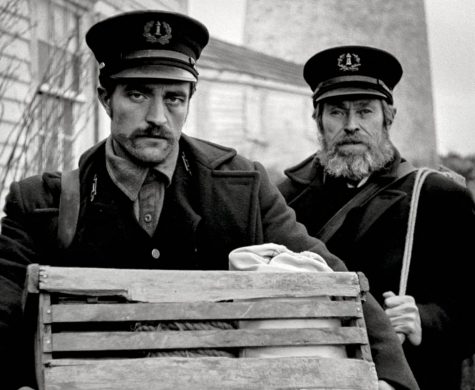 Northerner Staff, Experts-in-Cinema?

October 31, 2019
From Robert Eggers, writer and director of the 2015 critically acclaimed New England horror folktale, "The Witch," comes another, well, New England folktale. Starring Willem Dafoe and Robert Pattinson, "The Lighthouse" released this past weekend. A few of our editors had the chance to see the encha...
Tags: a24, amc Newport showtimes, amc showtimes, bad luck to kill a seabird, beans, best picture, black and white film, dafoe, eggers, enchantment in the light, halloween movies, horror, horror films, horror movies, indie, inide film, keepin' secrets are ye?, lighthouse, mermaid, modern horro, modern horror, movies this weekend, movies to watch, new films, new movies, newport showtimes, Oscars, pattinson, platoon, psychological horror, Robert eggers, robert pattinson, sea bird, seagull, spill yer beans, the lighthouse, twilight, Willem dafoe
Follow us on Instagram!
This error message is only visible to WordPress admins
Warning: The account for northernermedia needs to be reconnected.
Due to Instagram platform changes on March 2, 2020, this Instagram account needs to be reconnected to allow the feed to continue updating. Reconnect on plugin Settings page
Email Updates
Enter your email address below to receive our daily email updates.