REVIEW: 'The Lighthouse' provides a surreal moviegoing experience
October 31, 2019
From Robert Eggers, writer and director of the 2015 critically acclaimed New England horror folktale, "The Witch," comes another, well, New England folktale. Starring Willem Dafoe and Robert Pattinson, "The Lighthouse" released this past weekend. A few of our editors had the chance to see the enchantment in the light and spilled their beans below.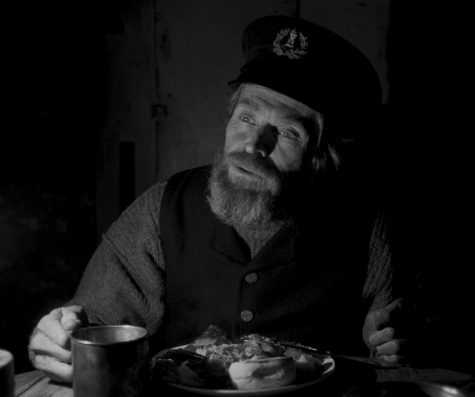 Natalie Hamren, Editor-in-Chief
Full disclosure: I don't know how to write film reviews, so if you want something serious, skip to the bottom reviews. This movie hurt my head. I watch movies to enjoy them and not think about the stress that is my life; this movie made me more stressed. The entire time, I didn't know if I wasn't paying attention, or if the movie was just trying to make me feel confused (the latter turned out to be true). However, it still was enjoyable to watch. I have no idea who William Dafoe is—although I'm sure I should know. But I do know who Robert Pattinson is, and I was very impressed with his performance. Who knew the once sparkling vampire who wooed an entire generation of teen girls could transform into a lighthouse keeper? I liked the vibe of the movie. It was an Emily Dickinson metaphor, with an evil Ernest Hemmingway setting. If you hated the poetry section of English class your junior year of high school, then this movie is not for you. Its essence is metaphors, symbolism and foreshadowing. Can you tell I'm an English nerd?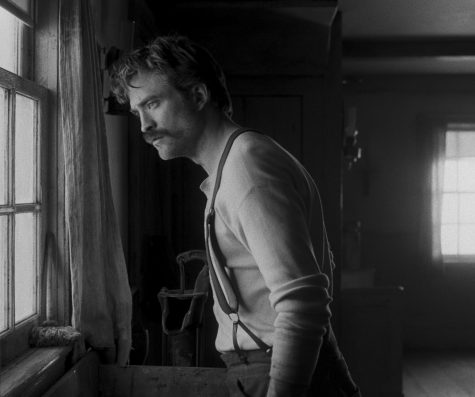 Billy Keeney, News Editor
"The Lighthouse" is an enthralling experience. From the first blow of the hallucinatory foghorn reverberating throughout the film's soundtrack, you are disoriently sent to an island off the coast of 1890s New England. The film is made even more surreal with the use of period-accurate costume and set design paired with dialog ripped straight out of the texts of Herman Melville and Sarah Orne Jewett. Eggers's cinematographer, Jarin Blaschke, further complements this dreamlike experience by shooting entirely in a 1.19:1 square aspect ratio with orthochromatic black and white film and early 20th century vintage lenses—all hallmarks of silent movies and early talkies. This boxy framing, combined with the cramped quarters of the interior of the lighthouse, create an unsettling claustrophobic feeling that keeps you on the edge of your seat. All of these characteristics make the film feel old as if it was transported from another era, or found in a forgotten time capsule from the early 1900s. "The Lighthouse" is unlike any film released this year, perhaps this century. Eggers' attempt of furthering his niche for psychological horror pays off big time. 
Kane Mitten, Arts & Life Editor
"The Lighthouse" was so hypnotic, I forgot to eat the popcorn I overpaid for. I don't wanna jump the gun and call this a masterpiece, but I saw it four days ago and still haven't stopped thinking about it. Career-defining performances from Pattinson and Dafoe and some incredibly bizarre visuals from Eggers make viewers feel like they're slowly descending into insanity just like the characters are. The attention to historical detail here is ridiculous, and being shot in black and white allows for some scenes that just wouldn't be possible to achieve if shot in color. The film has a few flaws, but when a director swings for the fences like this, it's easy to forgive them. For viewers looking for some cheap jump scares, seek elsewhere—if you didn't like the 2018 horror smash-hit "Hereditary," this probably isn't for you. But for moviegoers that enjoy slow builds and psychological terror, this film is an enthralling experience. "The Lighthouse" is the definition of "too much," and I doubt I'll ever have the chance to see another movie like it in my lifetime because there's nothing else even comparable to it. For better or for worse, there will probably never be another film like "The Lighthouse." Go see it immediately.