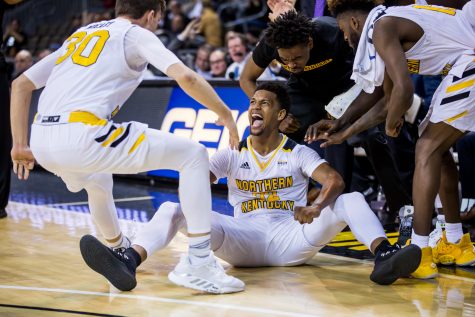 Ty DeBonis, Reporter

November 24, 2019
The Northern Kentucky men's basketball team dropped a nail-biter Saturday night against the Texas Southern Tigers. The Norse fell 98-96 after a double overtime thriller. For the second straight game at BB&T Arena, two Norse scored 20 or more points. 
Follow us on Instagram!
Email Updates
Enter your email address below to receive our daily email updates.