Elizabeth Cates, Staff Reporter

February 25, 2020
As college students take on heavy course loads, jobs, extracurricular activities, family responsibilities and more, it can be a struggle to prioritize eating well and exercising.  95 percent of college students are not eating the recommended amount of fruits and vegetables and 60 percent are not...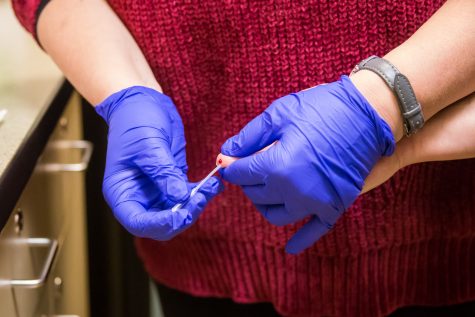 Brooke Smith, Contributor

February 21, 2019
When most people hear the term "sexually transmitted infection," or STI, they don't realize that an STI is another word for the more colloquial sexually transmitted disease, or STD. Some may be intimidated by the term "STD"; students don't know how to respond when they believe they might ha...