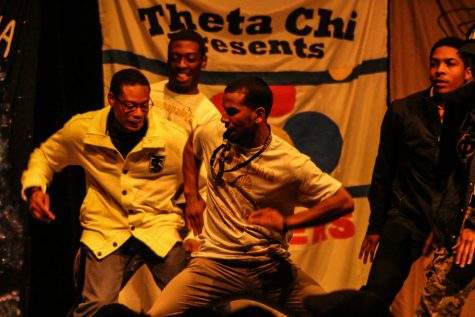 Cole Grecco, Asst. Arts & Life Editor

November 4, 2016
Terrance McCraney walks on stage to introduce the teams for Stompapalooza to the packed Student Union Ballroom. Behind him are five hand-painted banners, one for each team: Delta Zeta, Theta Chi, Alpha Omicron Pi, Theta Phi Alpha and Delta Gamma. Stompapalooza is a step show, performed on Thursday ...
Follow us on Instagram!
Email Updates
Enter your email address below to receive our daily email updates.