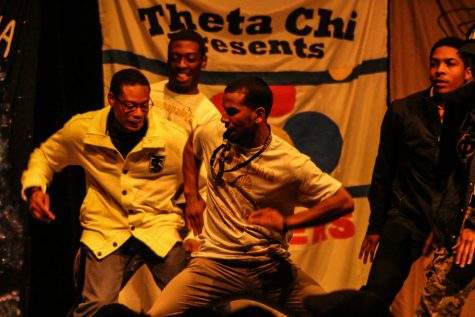 Cole Grecco, Asst. Arts & Life Editor

November 4, 2016
Terrance McCraney walks on stage to introduce the teams for Stompapalooza to the packed Student Union Ballroom. Behind him are five hand-painted banners, one for each team: Delta Zeta, Theta Chi, Alpha Omicron Pi, Theta Phi Alpha and Delta Gamma. Stompapalooza is a step show, performed on Thursday ...
Follow us on Instagram!
This error message is only visible to WordPress admins
Warning: The account for northernermedia needs to be reconnected.
Due to Instagram platform changes on March 2, 2020, this Instagram account needs to be reconnected to allow the feed to continue updating. Reconnect on plugin Settings page
Email Updates
Enter your email address below to receive our daily email updates.