Natalie Hamren, Kane Mitten, and Billy Keeney

March 26, 2020
On Wednesday, March 25, The Northerner hosted the annual Student Government Association Presidential Debate. This was the first time the debate was held online.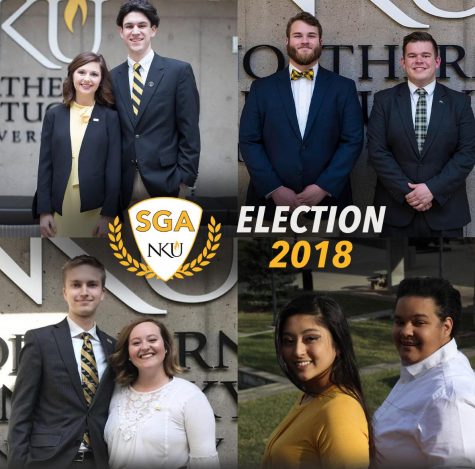 Josh Kelly, Reporter

March 24, 2018
All four Student Government Association presidential candidates and their vice presidents worked to turn the upcoming student body vote in their favor. In front of a crowd of about 35, students gathered for the Thursday night debate on topics that ranged from statewide and university budget challenges, making the campus better for under-represented minorities and handling issues of sexual misconduct.