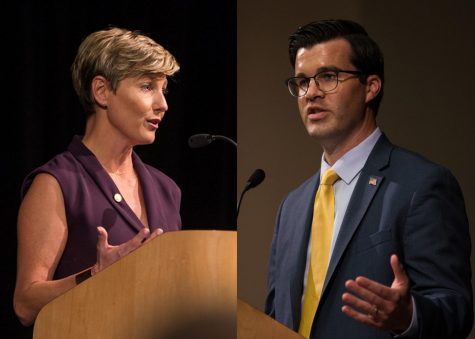 Northerner Staff

October 3, 2018
State Senator Wil Schroder and Rachel Roberts debated issues affecting everyday Kentuckians in front of over 300 attendants in NKU's Student Union Ballroom Tuesday night.
Northerner Staff

September 26, 2018
As the midterm election draws near, NKU Student Government Association and The Northerner will host a debate featuring incumbent State Senator Wil Schroder and challenger Rachel Roberts.
Email Updates
Enter your email address below to receive our daily email updates.