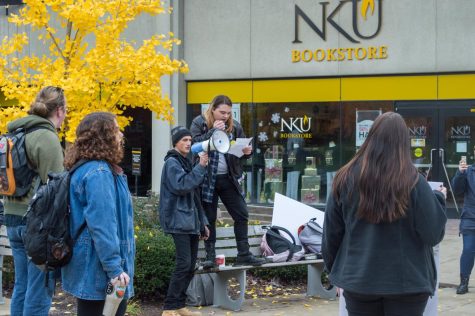 Noelle Horn, Reporter

November 13, 2018
"Life begins when you stand up to Christian fascists" and "I have no right to deny her right" were some of the many signs at the Revolutionary Student Union's Rally for Roe v. Wade on Thursday. Pro-life group Northern Right to Life showed their annual "Cemetery of the Innocents" disp...
Follow us on Instagram!
Email Updates
Enter your email address below to receive our daily email updates.