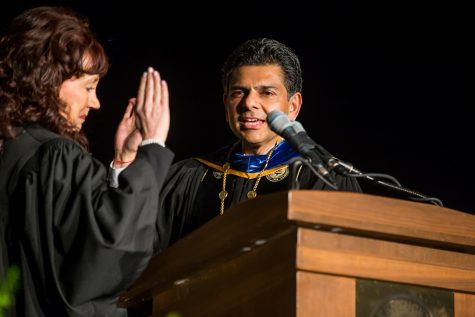 March 30, 2019
Family, friends, colleagues and students welcomed in the sixth president of Northern Kentucky University, Dr. Ashish Vaidya on Friday during his official installation. Vaidya assumed the role as president on July 1, 2018, but was formally recognized during the installation. Vaidya thanked everyon...
Tags: Andrá R. Ward, BB&T Arena, California State University, ceremony, Dr. Ashish Vaidya, Dr. James Votruba, Dr. Leon Boothe, Dr. Nita Vaidya, Gov. Matt Bevin, Lee Scheben, Matt Bevin, Mitch McConnell, NKU, northern kentucky university, Presidential installation, Provost Sue Ott Rowlands, Richard Rush, Supreme Court Justice Michelle Keller
Subscribe to the Norseletter!