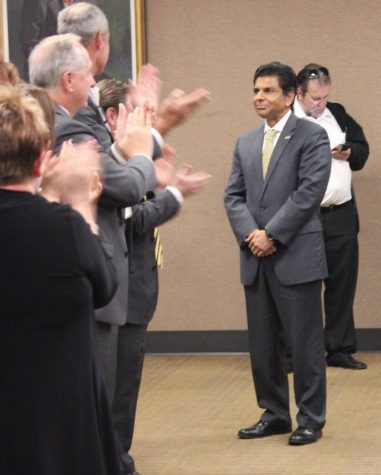 Mackenzie Manley & Sam Rosenstiel, Editor-in-Chief & Copy Editor

November 9, 2017
Dr. Ashish Vaidya was named NKU's sixth president on Thursday, and he will be sworn in as Northern Kentucky University's sixth president on July 1, 2018. The father of two (three if you count Coco, his chihuahua) currently serves as interim president at St. Cloud University in Minnesota. Befo...
Follow us on Instagram!
Email Updates
Enter your email address below to receive our daily email updates.