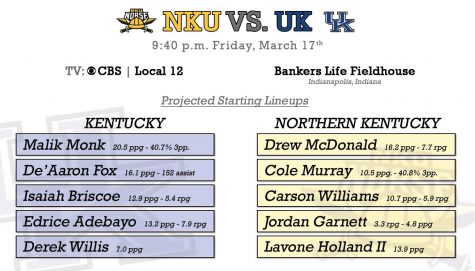 Christopher Decker, Sports Editor

March 16, 2017
A look at the Wildcats Kentucky is currently ranked fifth in the nation by the Associated Press with a 26-5 record in the regular season. The Wildcats won the SEC regular season and postseason championship, beating Arkansas on Sunday to claim their 30th SEC championship. The Wildcats are ranked fift...
Follow us on Instagram!
Email Updates
Enter your email address below to receive our daily email updates.