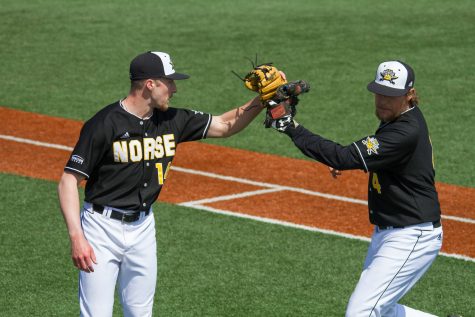 Christopher Decker, Sports Editor

April 3, 2017
In two seasons as a Cincinnati Bearcat, Cameron Ross made just nine appearances, throwing a total of eight innings and ending the 2016 season with 5.62 ERA. In those eight innings, Ross walked 10 batters, hit three batters and struck out just five. On Sunday, Ross made his 17th appearance of the se...
Follow us on Instagram!
Email Updates
Enter your email address below to receive our daily email updates.