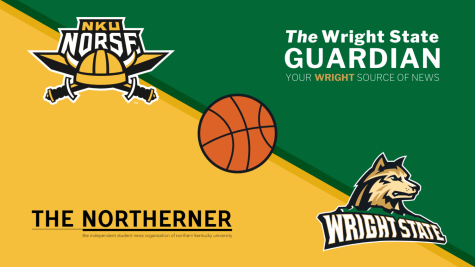 Sierra Newton and Makenzie Hoeferlin

January 24, 2020
Wright State University (WSU) and Northern Kentucky University (NKU) hold the most intense rivalry in the Horizon League, starting in 2015 when NKU joined the league. NKU and WSU have fought back and forth for years, taking turns earning Horizon League titles and going to the NCAA championships. This intense, long-term rivalry began in July of 2015 when it was announced that NKU would be joining the Horizon League.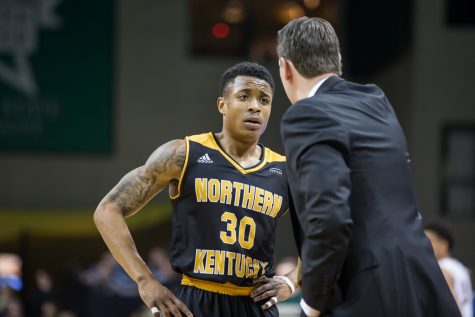 Christopher Decker, Managing Editor

February 17, 2018
It felt like a playoff game Friday night in the Wright State Nutter Center. While the Raider fans made up most of the 7,000 people in the arena, section 207 was distinctly Norse fans. "The environment was impeccable," junior forward Drew McDonald said. "I can't even describe it... This is dev...