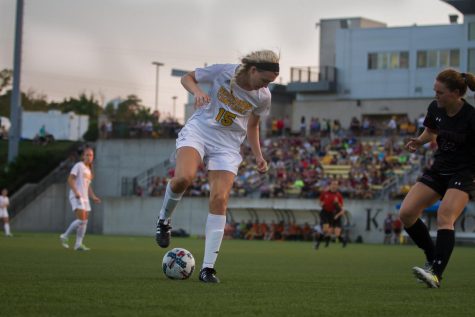 Christopher Decker, Managing Editor

August 22, 2017
Forward Jessica Frey scored two second half goals to lift the NKU Norse over Morehead State 2-1 on Monday night. The Norse improve to 2-0 on the season while the Eagles fall to 0-2 on the season. The Eagles took the lead in the 55th minute after the Norse knocked the ball into their own goal. The Norse...
Follow us on Instagram!
Email Updates
Enter your email address below to receive our daily email updates.