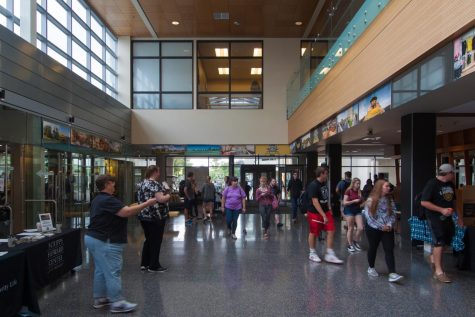 Billy Keeney, News Editor

January 29, 2020
NKU is set to replace the US Bank on-campus branch and ATMs with services from PNC Bank, Mike Hales, vice president of finance, said in a campuswide email. Depository and treasury services will also move from US Bank to PNC, with procurement cards remaining with US Bank. "These decisions were m...
Follow us on Instagram!
This error message is only visible to WordPress admins
Warning: The account for northernermedia needs to be reconnected.
Due to Instagram platform changes on March 2, 2020, this Instagram account needs to be reconnected to allow the feed to continue updating. Reconnect on plugin Settings page
Email Updates
Enter your email address below to receive our daily email updates.