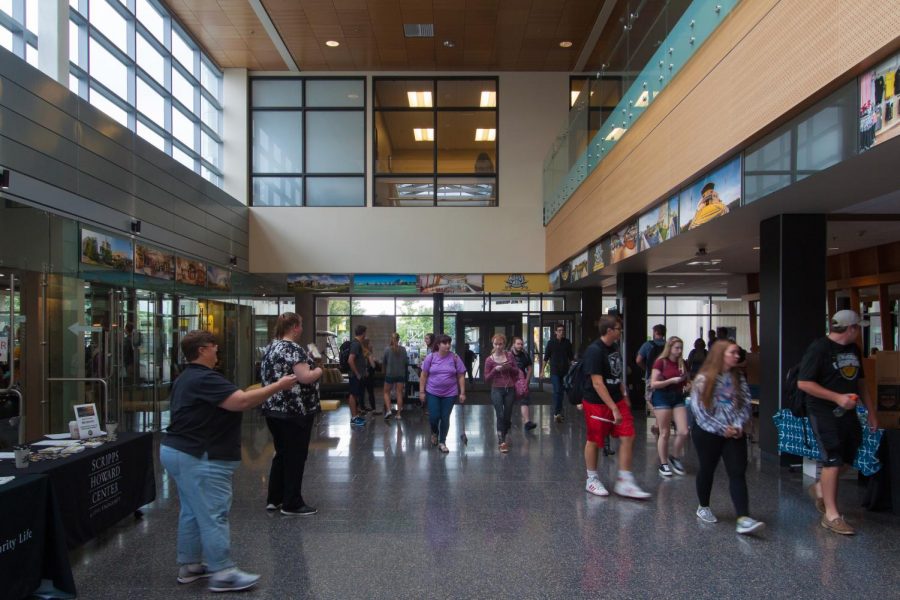 PNC Bank to replace US Bank on campus
NKU awards banking services to PNC Bank, procurement cards to stay with US Bank
January 29, 2020
NKU is set to replace the US Bank on-campus branch and ATMs with services from PNC Bank, Mike Hales, vice president of finance, said in a campuswide email.
Depository and treasury services will also move from US Bank to PNC, with procurement cards remaining with US Bank.
"These decisions were made after considering each of the banks' capacity, resources, staff, technology and controls to perform the services offered, as well as the quality of services, net financial offer and strategic partnership offers," according to the release. "We are working with each bank to minimize the impact on faculty, staff and students."
The on-campus branch of US Bank in University Center will continue to operate most of the spring semester, closing on April 21. PNC ATMs are set to be operational on April 21 as well, with the on-campus PNC branch opening by the beginning of the upcoming fall semester. 
All Cards, currently through US Bank, will continue to work through the transitional period. The office of All Card Management will provide further details of transition times and periods as soon as possible, according to the release.
For additional information, contact Andy Meeks at meeksa@nku.edu, (859) 572-5575.